How_To
شرح 19 شيء تفعله بعد تثبيت أوبونتو 12.04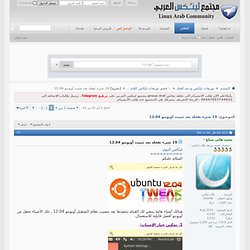 أنقر هنا لعرض الصورة بحجمها الطبيعى . هنالك أشياء هامة ينبغي لك القيام بتنفيذها بعد تنصيب نظام التشغيل أوبونتو 12.04 ، تلك الأشياء تجعل من أوبونتو أفضل قابلية للاستعمال. 1.
"My class benefits very much from your web site." -- Professor Alfonso Cardenas, UCLA. In this section you can download resources covering the following topics:
Object Database (ODBMS) | Object-Oriented Database (OODBMS) | Free Resource Portal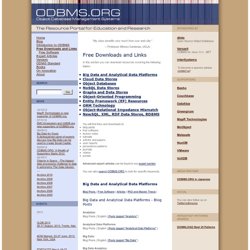 عالم البرمجيات الحرة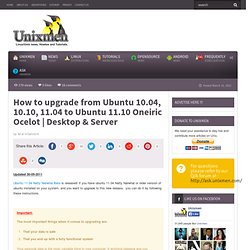 Updated 30-09-2011 Ubuntu 11.04 Natty Narwhal Beta is released! If you have ubuntu 11.04 Natty Narwhal or older version of ubuntu installed on your system, and you want to upgrade to this new release, you can do it by following these instructions.
How to upgrade from Ubuntu 10.04, 10.10, 11.04 to Ubuntu 11.10 Oneiric Ocelot | Desktop & Server
SwapFaq
Introduction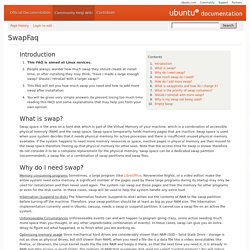 How to Modify Swap Size – Ubuntu 10.04 « It Could Always Be Worse
ملحوظة الموقع الان فى تحديث ويوجود مواضيع لا تظهر للجميع يمكنكم الان ليصل لك البرامج الجديدة اللى تم تنزلها فى المنتدى مباشر على اميلك عن صدور اى برنامج بدون حتى التسجيل او الرد على الموضوع
حل مشكلة عدم قدرة الدخول الى برنامج البايلوكس بدون برامج
Firefox
We all know that the more addons you are running in your Firefox, the slower your Firefox will be, but do you have any idea which particular addon is consuming the most resources and causing the browser to slow down? Read more » Some web sites, such as Google and Facebook, routinely ignore the Do Not Track settings.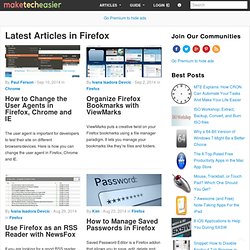 Turn Your Ubuntu Lucid to Mac OS X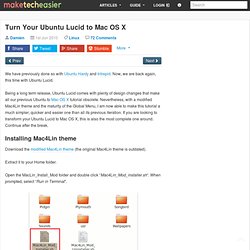 We have previously done so with Ubuntu Hardy and Intrepid .
How to Change Your Login And Boot Screen In Ubuntu Lucid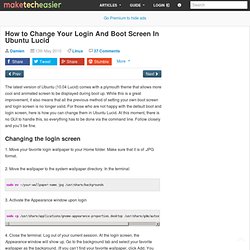 The latest version of Ubuntu (10.04 Lucid) comes with a plymouth theme that allows more cool and animated screen to be displayed during boot up. While this is a great improvement, it also means that all the previous method of setting your own boot screen and login screen is no longer valid.
Application Development Channel
Cher frère le Vert (lakhdar) !
أطرف رسالة بالفرنسية على الاطلاق..هههه - منتدى المهندس
beautify your Bootloader | LinuxTechCrunch | Linux Software | Linux Software Download | Linux Tutorials
In most Linux distros, our bootloader is GRUB, which only shows letters of operating system with which we go up, BURG this change. BURG is based on GRUB bootloader, with an artistic touch and a great variety of subjects.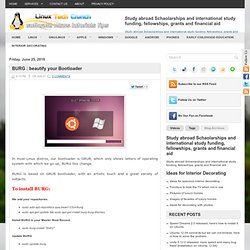 Ginie Logiciel Avancée - lmd informatique acadimique