ToRead
The PowerPot by David Toledo. Hello, and thank you for checking out our project!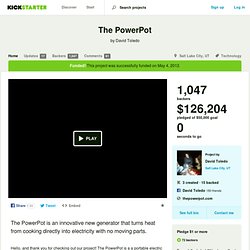 The PowerPot is a a portable electric generator that doubles as a cooking pot. It can be used indoors or outside and works with any fuel source. Unlike solar power, The PowerPot works day or night, rain or shine to bring you the electricity you need to keep charging, anytime, anywhere! We've reached our final stages of prototyping and it is time to bring this wonderful device to the market. With your help, we hope to get Power Pots into the hands of the people who need it most, and onto your own stove or campfire! El mago Gabi Pareras y otra de sus obras de arte. Personalmente, creo que hay una línea, media difusa por cierto, que separa lo que es un truco de magia de lo que es una obra de arte y, en consecuencia, lo que es un hacedor de trucos de lo que es un artista.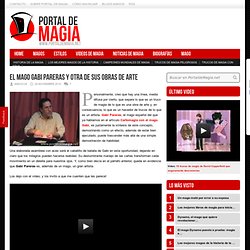 Gabi Pareras, el mago español del que ya hablamos en el artículo Cartomagia con el mago Gabi, es justamente la síntesis de este concepto, demostrando como un efecto, además de estar bien ejecutado, puede trascender más allá de una simple demostración de habilidad. Una elaborada asamblea con aces será el caballito de batalla de Gabi en esta oportunidad, dejando en claro que los milagros pueden hacerse realidad. Loop. Mobile Art.
Experiencias MóvilesEl teléfono móvil se ha convertido en un objeto cultural cotidiano, no sólo en su función de soporte de contenidos, sinó también como herramienta y medio para la creación artística. Estas nuevas posibilidades para la experimentación creativa han sido aprovechadas en la última década por múltiples artistas y desarrolladores de programa, materializándose en una gran diversidad de proyectos. A pesar de ello, el empleo de los dispositivos móviles en el ámbito artístico es, aún hoy, una práctica bastante desconocida para el público interesado en el arte contemporáneo. SLOW FOOD BCN. Obra Social "la Caixa" > Buscador activitats > Fitxa d'activitat. Marató de música antiga CaixaForum Barcelona Del 07/05/2011 al 08/05/2011 Vols conèixer com eren i com sonaven un clavicèmbal o un clarinet barroc?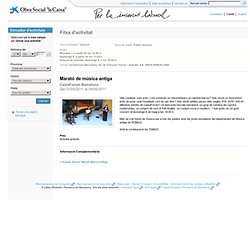 Mediateca CaixaForum : espai de Media Art. Android Expansion Day. Buen anuncio de Google sobre Chrome | Chrome OS en español. Interactive Display Window. JAMM 11. Group | is here to discuss interactive issues and create critical artwork. Hipote/nusa. NIKKA "PANDEMIA" by discontinu records. Plug Festival 2011 | :: cárgame en tu imaginación :: Siempre es un placer volver a este festival hermano y mucho mas si es con Nikka!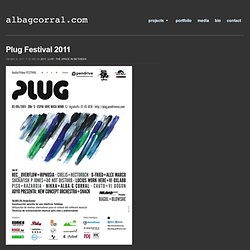 Ella está metida en microorganismos pandémicos desde hace tiempo y ahora los está pariendo en un discazo. (aqui para escucharlo) Beach Volley, primera toma de contacto con la actualización de Angry Birds Rio. Why The New Guy Can't Code. We've all lived the nightmare.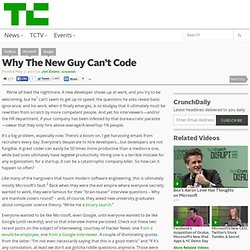 A new developer shows up at work, and you try to be welcoming, but he1 can't seem to get up to speed; the questions he asks reveal basic ignorance; and his work, when it finally emerges, is so kludgey that it ultimately must be rewritten from scratch by more competent people. And yet his interviewers—and/or the HR department, if your company has been infested by that bureaucratic parasite—swear that they only hire above-average/A-level/top-1% people. It's a big problem, especially now.
---