Writing
A number of people have asked me "How much does self-publishing cost?", so this post will clear that up.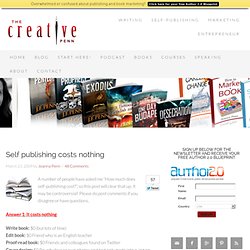 English 50 – Intro to Creative Writing: Exercises for Story Writers More Exercises: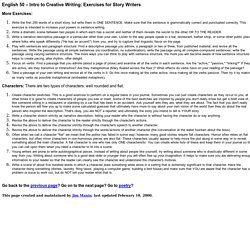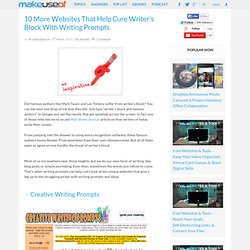 From jumping into the shower to using voice recognition software, these famous authors (some Booker Prize awardees) have their own idiosyncrasies. But all of them seem to agree on one hurdle: the dread of writer's block.
New on Writing-World.com Recent Articles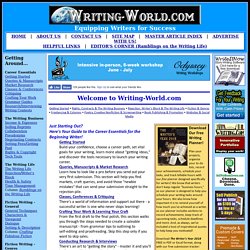 English 50 – Intro to Creative Writing: Exercises for Story Writers