Travel
2D Hollywood Sign Redesigned as a Huge 3D Hillside Hotel. The Hollywood Sign is an icon of modern times – but perhaps one of the flimsiest of famous world landmarks, with a long and storied history (that might even make a good film) of being destroyed and rebuilt over time.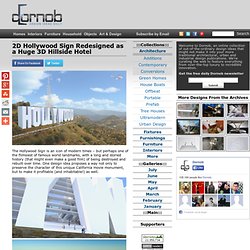 One design idea proposes a way not only to preserve the character of this unique California movie monument, but to make it profitable (and inhabitable!) As well. 10 craziest hotels in the world. Hôtel de Glace, Canada – an ice hotel opened only during winter Made entirely of ice and snow, this unique one-story structure has been rebuilt each year since 2000.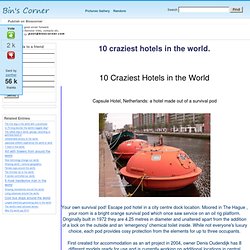 The 9th season of the Ice Hotel lasted from January 4th through March 29th 2009. The Ice Hotel has become an unparalleled and world-famous winter experience. It takes 5 weeks, 500 tons of ice, and 15,000 tons of snow to craft the Ice Hotel with its ceilings as high as 18 feet, walls covered with original artwork and furniture carved from ice blocks. Waterworld Hotel, China – an amazing aquatic themed hotel. Verb conjugation in 100s of languages. Free on-line verb conjugator. Flash cards, vocabulary memorization, and studying games.
Language Learning Software | L-Lingo Online Application. Learn languages for free online | Learn English, Spanish, French, German, Italian, Portuguese | busuu. World's weirdest hotels. Hipmunk: Better Flight and Hotel Search. 5 Steps To Ordering a Meal in Japan. I live in Japan, but barely speak Japanese.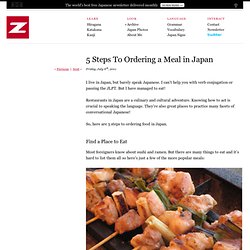 I can't help you with verb conjugation or passing the JLPT. But I have managed to eat! Restaurants in Japan are a culinary and cultural adventure. S 2011 Top 10 Dirtiest Hotels. All sizes | Tokyo From Roppongi at Night. Ueno Park, Sakura. Picture perfect for this picnic.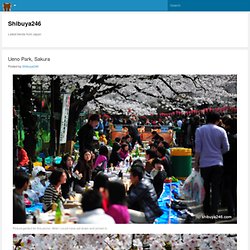 Wish I could have sat down and joined in. Beautiful Sakura. So many people enjoying themselves, whether they were sitting down and drinking or just walking on by. Kanji for Nana | Free Kanji Translation | Japanese Characters for Nana. What do these mean? they're in japanese. Ordering Food (2)/Japanese Phrases for Travelers. Japanese Verbs - Lesson 31.
---