Sides
Yay, here's another side ! And a very, very tasty one at that! This is probably my favorite side. I love green beans, for starters. Then, I add butter, garlic and parmesan.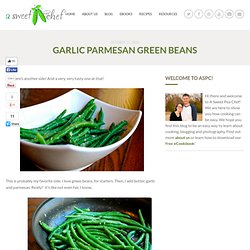 Garlic Parmesan Green Beans | a sweet pea chef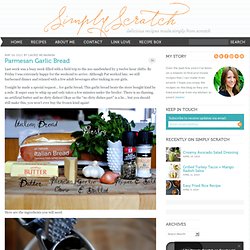 Last week was a busy week filled with a field trip to the zoo sandwiched by 3 twelve hour shifts. By Friday I was extremely happy for the weekend to arrive. Although Pat worked late, we still barbecued dinner and relaxed with a few adult beverages after tucking in our girls. Tonight he made a special request… for garlic bread. This garlic bread beats the store bought kind by a mile.
Last summer I fell in love with a million things. Nude nail polish, avocado toast, baked beans on top of eggs and super long walks with lots of gossip to name just a few. Oh and cold beer. A little late on that train, but…. better late than never.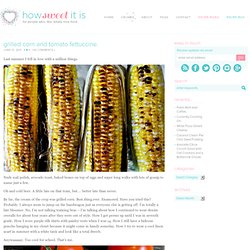 Grilled Corn and Tomato Fettuccine | How Sweet It Is - StumbleUpon
eat at allie's: Oven Roasted Broccoli
There's nothing like a french fried potato. The taste, the texture, the dip-ability; it's probably one of my favorite go-to comfort foods. However, I don't need the fat of an actual deep fried potato, and I certainly do not favor processed french fries that come from the frozen food section of the grocery store. Enter: Healthy French Fries*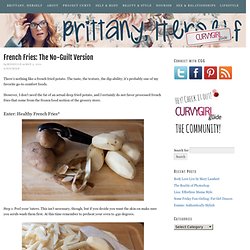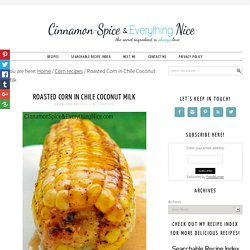 I have been obsessed all summer long with the combination of corn and coconut milk! The two ingredients naturally complement one another, so well it's almost as if they were created for each other. I like the result that comes from marinating my ears of corn overnight in it. Not only does it plump up the kernels but the existing juiciness and sweetness of the corn is amplified, the flavors intensify giving the corn a melt-in-your-mouth characteristic that I am addicted to. For this recipe coconut milk is combined with chile powder, a pinch of red pepper and fresh ears of corn, then oven roasted. A simple act with spectacular results.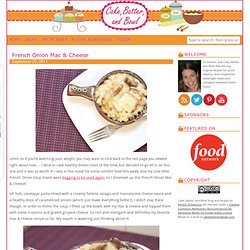 Umm, so if you're watching your weight, you may want to click back to the last page you viewed right about now…. I tend to cook healthy dishes most of the time, but decided to go all in on this one and it was so worth it! I was in the mood for some comfort food this week, and my cute little French Onion Soup bowls were begging to be used again , so I dreamed up this French Onion Mac & Cheese! Uh huh, cavatappi pasta mixed with a creamy fontina, asiago, and mascarpone cheese sauce and a healthy dose of caramelized onions (which just make everything better!).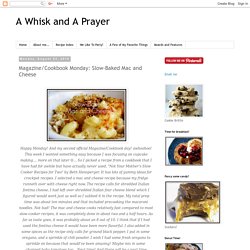 Happy Monday! And my second official Magazine/Cookbook day! awhoohoo !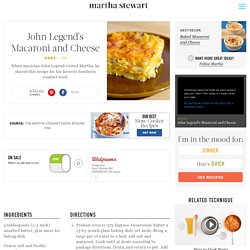 Save to your Collections Sorry for the inconvenience! Saving is temporarily unavailable as we work through a few kinks in our new recipe design (we hope you like it!). Don't worry, your collections are safe and you'll be able to save recipes again very soon. Review this Recipe
Directions (Chef's Note: This side dish reminds me of the traditional street food served in Malaysia (my father's hometown) and Taiwan (my mother's hometown). Street vendors or "hawkers" often sell roasted whole sweet potatoes, and you can see people walking down the street with small foil packets of steaming sweet potatoes in their hands.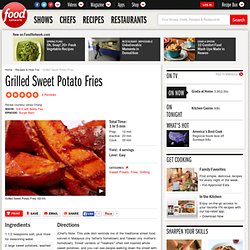 Grilled Sweet Potato Fries Recipe : : Food Network
Have you given up on making biscuits? Do they seem like too much trouble for the end result? I was kinda in that boat. There are far more interesting things to make…or so I thought! I made these for the first time last fall to go with some Thanksgiving leftovers.