Did you know?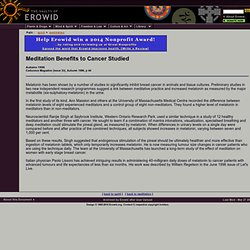 Melatonin has been shown by a number of studies to significantly inhibit breast cancer in animals and tissue cultures. Preliminary studies in two new independent research programmes suggest a link between meditative practice and increased melatonin as measured by the major metabolite (six-sulphatoxy-melatonin) in the urine.
Spirit Vaults : Meditation - Study
The term 'geek', once used to label a circus freak, has morphed in meaning over the years.
In late-2008, I was lucky enough to discover a book called, The Introvert Advantage (How To Thrive in an Extrovert World), by Marti Laney, Psy.D.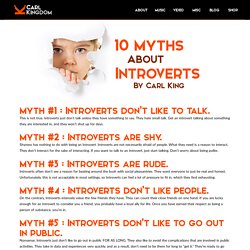 This incomplete list is not intended to be exhaustive.
List of common misconceptions - Wikipedia, the free encyclopedia