Design
PANORAMICDOORS.COM THE NEXT GENERATION OF PATIO DOORS. Sticklebook - the invisible bookshelf. Space-Saving Double-Swing Doors Pivot on Hidden Hinges. Imagine using half as much space for a doorway yet being able to open it in both directions – and all on smooth invisible track with concealed inset hinges that doors seem to float on air.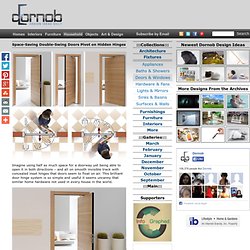 This brilliant door hinge system is so simple and useful it seems uncanny that similar home hardware not used in every house in the world. Push or pull and the Ergon door will spring to the side as it moves in or out, ending up flush and perpendicular with the adjacent door frame. From the offset paths it traces as seen from above it is impressive how much space is saved either way. The inset hinge and steel slider system sit inline with the door and are thus invisible most of the time and minimalist when exposed. How to Think Like an Interior Designer. Design Drool: A Green House You'll Actually Want to Live In. 15 Killer Offices by Tech Companies. The Architecture.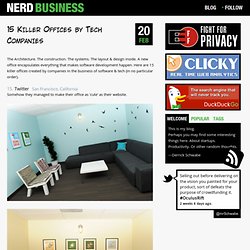 The construction. The systems. The layout & design inside. A new office encapsulates everything that makes software development happen. OVERFLOW BATHTUBS | BY KASCH. TetraBox Light by Ed Chew. Liquid to Light Designer Ed Chew takes a green step in the right direction with the TetraBox lamp, a light object made from discarded drink packets that would have otherwise ended up in landfills already packed to the brim.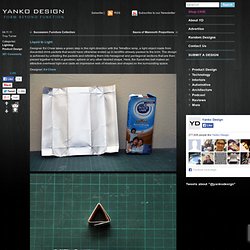 The design is achieved by unfolding the packets and refolding them into hexagonal and pentagonal sections that are then pieced together to form a geodesic sphere or any other desired shape. Lofted Space-Saving Furniture for Bedroom Interiors. Tumidei is more than just a furniture company – they construct modern and relatively inexpensive (no, not cheap) pieces of furniture that they also create compositions from – interior design photos that you can use to shape your own space.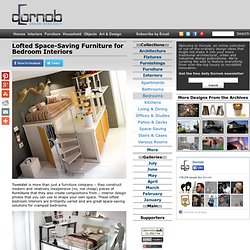 These lofted bedroom interiors are brilliantly varied and are great space-saving solutions for cramped bedrooms. A lot of these lofted interiors are clearly designed for children and teens in terms of sizes, colors and material quality. They incorporate elements needed for a student office, plenty of clothing, game and toy storage and stairs that older people might not be as eager to climb. For a small space (and a small person) one could really see the appeal of fitting everything in. Ultra Swank House On Wheels - StumbleUpon. Printable Room Planner to Help You Plan Your Layout. 21 Innovative Inventions. ← Previous Post Next Post → 21 Innovative Inventions jon May 28, 2011 11 For More Amazing Inventions, Click HERE.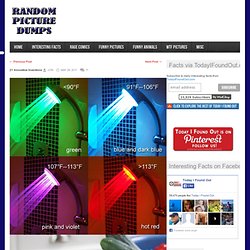 Bento Laptop Tablet Hybrid by René Woo-Ram Lee. Bento Box Kinda Like Voltron Bento is quite an exceptional and forward thinking concept by René Woo-Ram Lee.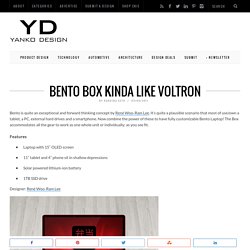 It's quite a plausible scenario that most of use/own a tablet, a PC, external hard drives and a smartphone. Imaginative Package Designs - Design. Imaginative Package Designs Packaging is a very important marketing strategy to glamorize a product in order to attract the consumer's attention.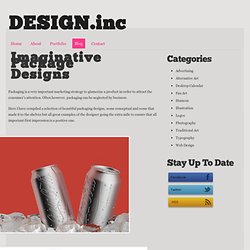 Often however, packaging can be neglected by business. Here I have compiled a selection of beautiful packaging designs, some conceptual and some that made it to the shelves but all great examples of the designer going the extra mile to ensure that all important first impression is a positive one.
---