Crochet
Patterns - free patterns - cocoknits by julie weisenberger - StumbleUpon. Loading...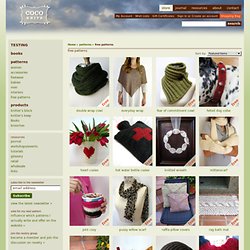 Please wait... resources. Simple hat calculator - StumbleUpon. Abbreviations: K = Knit K2tog = Knit 2 stitches together as if they were one (this is a decrease).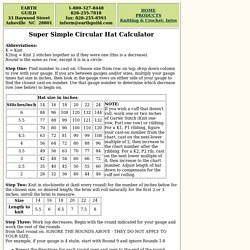 Round is the same as row, except it is in a circle. Step One: Find number to cast on: Choose size from row on top; drop down column to row with your gauge. Skip to my Lou. Learn How to Knit.
---