Fashion
JSK's Fashion Illustrations - Susu Girls
Category: 1 - 19th Century Paper Dolls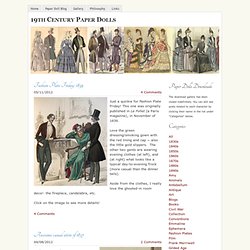 Another gem from Morphy's Auctions. This is "The School of Fashion" circa 1830s-1840s (that's what the website says ~ it looks 30s to me). The description reads: "The Lovely French 'L'Ecole Des Modes' boxed set contains a reinforced front/back 5.7-inch [doll?]. She has six flawless gowns, seven headdresses/hats, and a wooden stand.
J'adore Fashion
Rezultatele căutării de imagini Google pentru http://victorious.pbworks.com/f/fashion2.GIF
1600–1650 in fashion
Fashion in the period 1600–1650 in Western European clothing is characterized by the disappearance of the ruff in favour of broad lace or linen collars.
17th Century Fashion, 1600-1627
FASHION
Understated Yet Rarity-Packed: Bath Fashion Museum - Irenebrination: Notes on Art, Fashion and Style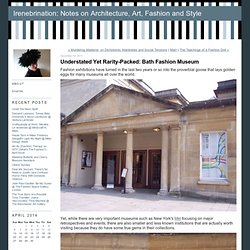 Fashion exhibitions have turned in the last two years or so into the proverbial goose that lays golden eggs for many museums all over the world. Yet, while there are very important museums such as New York's Met focusing on major retrospectives and events, there are also smaller and less known institutions that are actually worth visiting because they do have some true gems in their collections. One of them is the Fashion Museum in Bath, located in the grand Assembly Rooms. The latter, designed by John Wood The Younger and opened in 1771, were mainly used by the fashionable Georgian society for dancing, card playing and dining.
THE CENTAUR
당신은 클릭하는 순간 이미 패셔니 스타!!-레드오핀
Runway - Alexander McQueen Pre-Fall 2012 - Alexander McQueen - Collections
Extremely Attractive-The Latest Street Fashion Online Store | ROMWE
Fashion news, advice and pictures | Fashion