Endocannabinoids
2-Arachidonoylglycerol
2-Arachidonoylglycerol (2-AG) is an endocannabinoid, an endogenous agonist of the CB1 receptor.[1][2] It is an ester formed from the omega-6 fatty acid arachidonic acid and glycerol.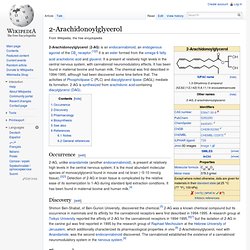 Anandamide, also known as N-arachidonoylethanolamine or AEA, is an endogenous cannabinoid neurotransmitter.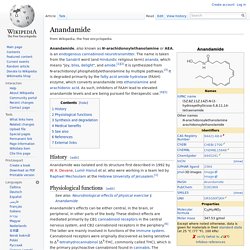 Anandamide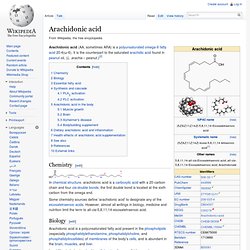 Arachidonic acid (AA, sometimes ARA) is a polyunsaturated omega-6 fatty acid 20:4(ω-6).
Arachidonic acid