Nutrise
Et vous, quel est votre « framework » pour vendre vos idées ? Savoir vendre une idée est difficile.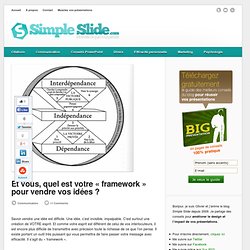 Une idée, c'est invisible, impalpable. C'est surtout une création de VOTRE esprit. Et comme votre esprit est différent de celui de vos interlocuteurs, il est encore plus difficile de transmettre avec précision toute la richesse de ce que l'on pense. Il existe portant un outil très puissant qui vous permettra de faire passer votre message avec efficacité. Business Model Generation - Canvas. Using the Business Model Generation Tools There have been some questions posted lately asking for guidance in using the tools associated with the Business Model Generation approach - the Business Model Canvas and the Value Proposition Canvas.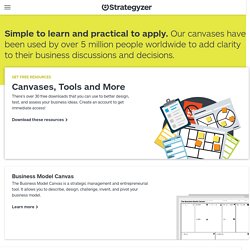 Though the Business Model Canvas was released under Creative Commons and the Value Proposition Canvas under copyright, the requirements for use of the two tools are really quite similar. Anyone may use the Business Model Canvas and the Value Proposition Canvas for their own work or to support others in understanding, analysing or changing their business models. This includes people who use the tools within their own companies or in a consulting capacity. Réussir Ensemble.
---