Mobile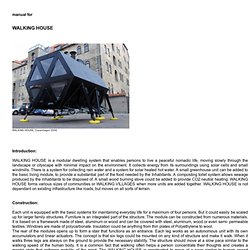 Manual for micro dwellings
manual for
Dre Wapenaar / / Canvas-, Steel, and Wood Projects
encore heureux + G studio: 'room room' - crossing dialogues: for
first image 'roof roof' by encore heureux + G studio image courtesy encore heureux 'room room' is a project that was conceived and developed by encore heureux + G studio for the recent 'crossing: dialogues for emergency architecture exhibition held at NAMOC (national art museum of china).
Camper Bike : KEVIN CYR
• ESTUAIRE 2007/2009/2011 • I.C.I ! (Instant Carnet Island) •
Frossay (Le Carnet) I.C.I.!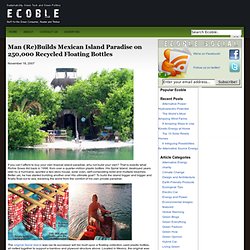 Man (Re)Builds Mexican Island Paradise on 250,000 Recycled Float
If you're new here, you may want to subscribe to my RSS feed .
Translate