Aplicacións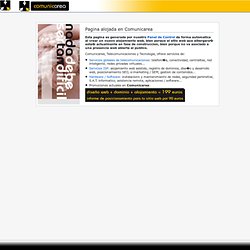 Esta pagina es generada por nuestro Panel de Control de forma automatica al crear un nuevo alojamiento web, bien porque el sitio web que albergara esta actualmente en fase de construccion, bien porque no va asociado a una presencia web abierta al publico. Comunicarea, Telecomunicaciones y Tecnologia, ofrece servicios de: Servicios globales de telecomunicaciones: telefonia, conectividad, centralitas, red inteligente, redes privadas virtuales... Servicios ISP: alojamiento web asistido, registro de dominios, diseo y desarrollo web, posicionamiento SEO, e-marketing / SEM, gestion de contenidos... Hardware / Software: instalacionn y mantenimiento de redes, seguridad perimetral, S.A.T. informatico, asistencia remota, aplicaciones / software...
Aplicaciones Online
Aplicaciones Online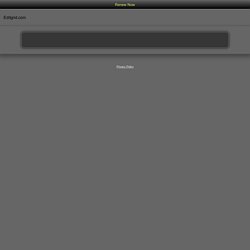 EditGrid service is ending May 1, 2014 Dear EditGrid user, After keeping EditGrid.com up and running for a few years as a hobby, it's about time for EditGrid.com to turn its lights off.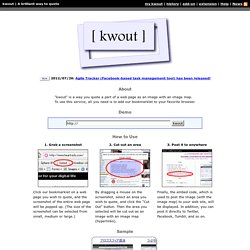 <p id="noscript">kwout uses JavaScript. Please enable JavaScript and try again.</p>
What is mad creator? Mad Creator is a free service that lets you create a ringtone from your favorite song or YouTube video. We make it as easy as possible.
MadRingtones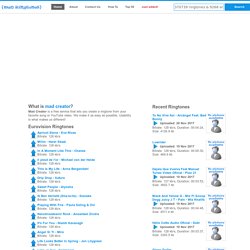 RockYou | Home
Smiley Sets - Thousands of Forum Smileys in Custom Sets!