Ilustración
Fauna Mongola de Madrid. Superhero/villain posters on the Behance Network. Diseño. Uno de los grandes estrenos de este año es sin duda Iron Man.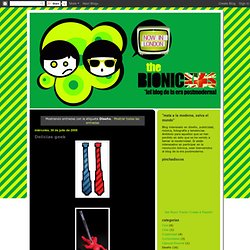 Vuelven los superhéroes y para nosotros, que somos grandes defensores de las sagas de superpoder, es una buena noticia. Aunque Iron, todo sea dicho, es uno de los grandes desconocidos para la generación de los amantes de X-men. En cualquier caso, es una buena ocasión para prestar atención a los créditos de la película, esas pequeñas obras de arte que a menudo concentran mucho más talento que la película en sí. Disfrutad de esta joyita realizada por Danny Yount. Con un final como éste, ¿quien no está deseando ir al cine? Eugenia nobati. Paris vs New York, a tally of two cities. Secuencia de fotos de willy ollero* Secuencia de fotos de peter o. 2009 » November. Gina&Matt Posted by admin on noviembre 23rd, 2009 | 0 comments Disfruta con ellos.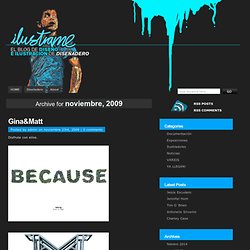 Para más información, haz click aquí. Gina&Matt.
---