Graphic Design
40 Free Fonts Ideal For Retro And Vintage Designs. Vintage and retro style designs can be a beautiful thing.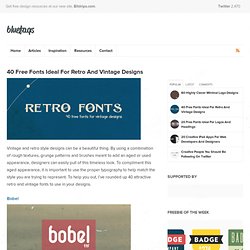 By using a combination of rough textures, grunge patterns and brushes meant to add an aged or used appearance, designers can easily pull of this timeless look. To compliment this aged appearance, it is important to use the proper typography to help match the style you are trying to represent. Buy and Sell Graphic Design Templates | Download Templates | Ink.
Free Vectors
Designers' List - Great resources and websites for designers. Logo. 28 Powerful Photoshop Lighting Effects | Tutorials. There is something about beautiful lights that can mesmerize an audience.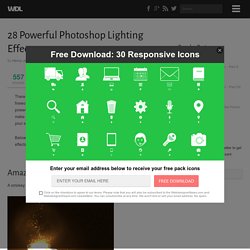 Take a fireworks show for example. It's been around for thousands of years, yet still has the power to put looks of amazement on faces of all ages. That's why lighting effects make such powerful design elements. They are a great way to grab the attention of your audience and leave a lasting impression. Below is a collection of the best Photoshop tutorials for creating powerful lighting effects. Quilling – The Art of Turning Paper Strips into Intricate Artworks. Quilling is the art of creating decorative designs from thin strips of curled paper.
This age-old art of paper quilling has been around since Renaissance which dates back to about 3 to 4 centuries during the time when the nuns used small edges trimmed from the Bible pages to create simple but beautiful form of artistry. Using simple tools, long strips of paper are tightly wound and released to form complicated and complex shapes.
This form of art was also known as "Paper Filligree". Because of how the scrapped of paper were wrapped around goose quilles to create "coiled shapes", it was later known as "Quilling".
---