Strategy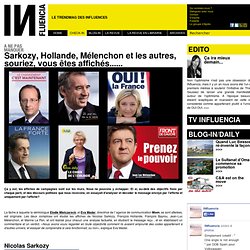 Déjà 2012 - Sarkozy, Hollande, Mélenchon et les autres, souriez, vous êtes affichés......
Ça y est, les affiches de campagnes sont sur les murs.
Apple a commencé à faire de la publicité dans les années 70s.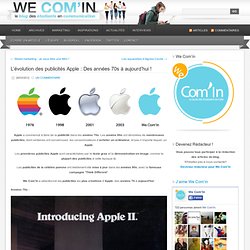 L'évolution des publicités Apple : Des années 70s à aujourd'hui !
Jean-Christophe Gombeaud, directeur Planning & Stratégie de Yahoo!, nous donne un éclairage sur ces résultats :
Brand Content : les attentes des internautes - ETUDE
Evènement Yahoo! Studio : Et ma marque dans tout ça ? Saison 2
Derrière la vidéo "Kony 2012", le marketing de l'émotion
Le Monde.fr | • Mis à jour le | Par Philippe Bernard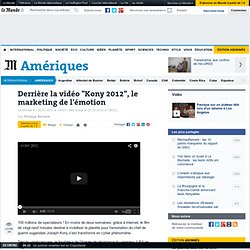 Publié le 30 janvier 2012
Etudes - Les QR codes et autres codes barres de plus en plus flashés…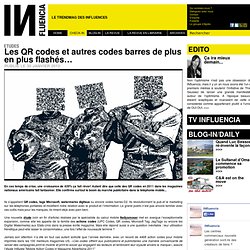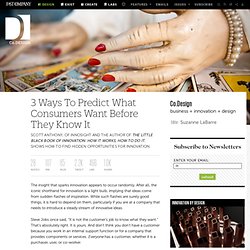 The insight that sparks innovation appears to occur randomly. After all, the iconic shorthand for innovation is a light bulb, implying that ideas come from sudden flashes of inspiration. While such flashes are surely good things, it is hard to depend on them, particularly if you are at a company that needs to introduce a steady stream of innovative ideas.
Millward Brown - La personnalité des Marques