Tech literacy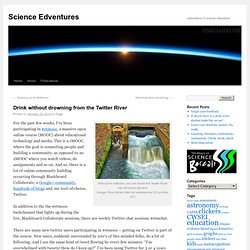 With some software, you can divide the Twitter River into drinkable streams (Image: River Itchen Weir by neilalderney123 on flickr CC) For the past few weeks, I've been participating in #etmooc, a massive open online course (MOOC) about educational technology and media. This is a cMOOC, where the goal is connecting people and building a community, as opposed to an xMOOC where you watch videos, do assignments and so on.
Drink without drowning from the Twitter River | Science Edventures
Infuse Learning into Your Class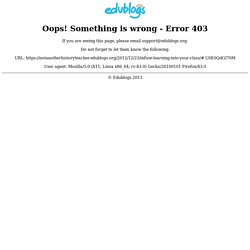 I love using Socrative, Polls Everywhere, and Cel.ly for daily response and student feedback. I recently discovered Infuse Learning, which combines many of the features I love into one simple to use program. Infuse Learning is a teacher-to-student program that helps instructors make classes interactive by allowing students to respond to questions through their mobile phones, tablets, PC computers, laptops, or ipod touches. You can add a class to your dashboard.
Long Live Paper
People often ask me why I have an iPad and a...
People often ask me why I have an iPad and a Kindle—quite simply, I love reading outside. The Kindle's non-backlit screen benefits from sunlight, whereas the iPad's glossy backlit screen yields unwanted reflections, a dulled image, and diminished battery life due to the amped-up screen brightness you need to compete with the sunlight. Indoors, though, the iPad makes for a lovely e-reader. I've been getting by with the Kindle app, which I use because it's synced with my Kindle Paperwhite, but which I've always wished had multicolor highlighting. Well, the latest version of the Kindle iPad app finally has my most-hoped-for feature!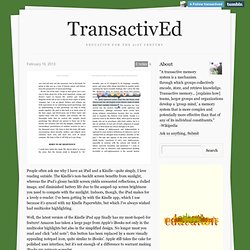 Education Technology Expert, Will Richardson, Dazzles at Renbrook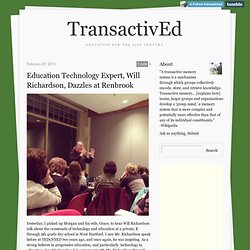 Yesterday, I picked up Morgan and his wife, Grace, to hear Will Richardson talk about the crossroads of technology and education at a private, K through 9th grade day school in West Hartford. I saw Mr. Richardson speak before at TEDxNYED two years ago, and once again, he was inspiring. As a strong believer in progressive education, and particularly technology in education, I nodded my head in agreement with Mr.
5 Ways To Be A Better Public Speaker 7.16K Views 0 Likes If you've been asked to speak at a conference or host a seminar, you may be shaking in your boots. Not only is the thought of speaking in public nerve-wracking, but being in charge of a seminar that no one wants to at...
Your Brain on Computers - Digital Devices Deprive Brain of Needed Downtime
The Joy of Quiet
Among certain circles (my family, some of my coworkers, etc.) I'm known for my Googling skills. I can find anything, anywhere, in no time flat. My Google-fu is a helpful skill, but not one that's shrouded in too much mystery — I've just mastered some very helpful search tricks and shortcuts and learned to quickly identify the best info in a list of results. Sadly, though web searches have become and integral part of the academic research landscape, the art of the Google search is an increasingly lost one. A recent study at Illinois Wesleyan University found that fewer than 25% of students could perform a "reasonably well-executed search."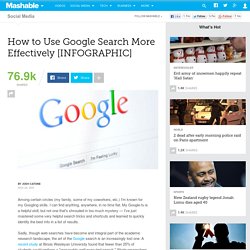 To use a keyboard shortcut you press a modifier key with a character key. For example, pressing the Command key (it has a symbol) and then the "c" key copies whatever is currently selected (text, graphics, and so forth) into the Clipboard. This is also known as the Command-C keyboard shortcut. A modifier key is a part of many keyboard shortcuts.
Mac OS X keyboard shortcuts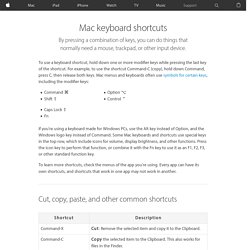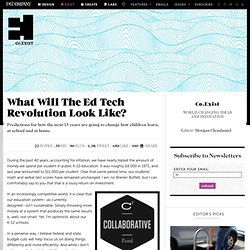 During the past 40 years, accounting for inflation, we have nearly tripled the amount of money we spend per student in public K-12 education. It was roughly $4,000 in 1971, and last year amounted to $11,000 per student. Over that same period time, our students' math and verbal test scores have remained unchanged. I am no Warren Buffett, but I can comfortably say to you that that is a lousy return on investment. In an increasingly competitive world, it is clear that our education system--as currently designed--isn't sustainable. Simply throwing more money at a system that produces the same results is, well, not smart.