Facebook
Get flash to fully experience Pearltrees
We at Socialbakers specialize in monitoring the Facebook platform. We monitor everything from country statistics to Facebook page statistics. You might be already familiar with our Socialbakers Page Analytics , which allows you to monitor Facebook pages in terms of fan growth, fan engagement, what posts work or don`t work for you, and measure all of that in terms of your defined competition.
Every day we are exposed to hundreds of Facebook applications , hoping to find the perfect ones to enhance our page and fan engagement. Last couple of weeks I had a good chance to explore some applications during Facebook Page Customization that I never before mentioned in this blog. I thought it would be great to jot them down and share it with my readers. If you're already familiar with these 16 Facebook Applications to Boost Popularity of Facebook Fan Page , now learn 15 more to enhance your facebook page further! Be pre-warned this is a lengthy post.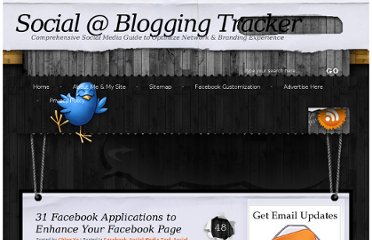 It's good to be home! For those of you who missed my last post , I was taking a short break from the net due to health reasons. Glad to start writing again, but I won't be force feeding you with lengthy posts just yet. How about something light and easy this week with a few handy tips for your daily facebook experience?
CHECK OUT: Quite a number of facebook apps are not working till date. Head over to 23+ Essential Facebook Page Applications to Improve Fans Engagement in 2012 for latest app suggestions. Do you know there are over 20 million people join as fans of Facebook Fan Pages daily?
NOTE: At the f8 Developer Conference in Sept 2011, Facebook announced that on June 1, 2012 FBML will be completely disabled : "1. FBML Deprecation: FBML apps will no longer work on Platform. All FBML endpoints are removed as of June 1, 2012." And they have it listed on their Developer Roadmap .