Image
5 Steps Toward Credit Repair Improving your credit is essential because bad credit impacts your ability to take out a loan, obtain low interest rates on loans and credit cards, get good insurance rates, buy a house or rent an apartment, and in some instances, get a job. The good new is that bad credit is fixable. Sometimes, it might take debt consolidation or a credit counseling service , but often times self help is sufficient to repairing credit.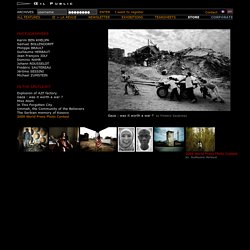 main
OE - La revue de l'OEIL PUBLIC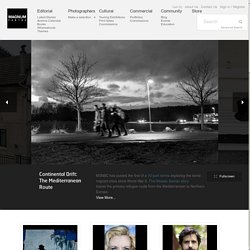 Magnum Photos is a photographic cooperative of great diversity and distinction owned by its photographer members. With powerful individual vision, Magnum photographers chronicle the world and interpret its peoples, events, issues and personalities. The Magnum Photos library is a living archive updated daily with new work from across the globe. You may search or browse our 500,000+ images which are available online for licensing in a variety of formats. Newsletters Keep up to date with Magnum events, exhibitions, features, books and news.
TERRENOIRE Editions
Editions