Start up
Universal Kayla Clutch Fashion Wallet case by Case. Makos Where the cute things are by Makos on Zibbet. Welcome To Makos's Shop Welcome to Makos store, where you can find cute original and handmade accesories such as kecyhains, brooches, hairclips, necklaces and many more made with ecofriendly materials, felt,textiles,beads,buttons, full of colors and cuteness. also has a line for more grown ladies, of fine fuse glass jewelry, necklaces, earrings and rings.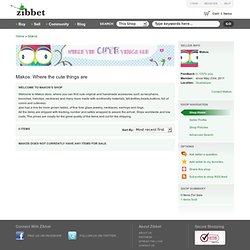 All the items are shipped with tracking number and safely wrapped to assure the arrival. Ships worldwide and low costs. The prices are mostly for the great quality of the items and not for the shipping. Coco's Tea Party: The Fashion Bloggers Guide to Blogging. Examples of Ecommerce Templates — Shopify. Monogram Index 2. Clothing Co. — Bags. Lyst | Finding Fashion. LOOKK.com. Dawn of the digital style guru - News - Fashion. Shoppers can upload pictures of their outfits to be judged, and share their vital stats to seek sartorial suggestions.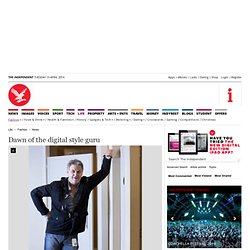 A raft of sites are leaping on to the bandwagon, prompting questions about whether they are any good. Poppy Dinsey, the founder of the site WIWT (What I Wore Today), said: "It used to be thought that the one thing that online could not offer, that traditional shopping could, was styling. But now personal shoppers are working online to give style advice and accessory suggestions, while communities are sharing style advice.
" To test this notion, I and my colleague David Ryan tested some of the newest sites. Get honest advice on your look   \   GO TRY IT ON. MiMirror. StylistPick - Your Personal Women's Shoe Stylist | StylistPick. MeeMee.me - Autumn Winter 2011 Womens Clothing Fashions from MeeMee. Fashinating.com. Fashion forecasting with market intelligence. Voting in The Europas Awards for European tech startups goes live. Voting in The Europas Awards has gone live.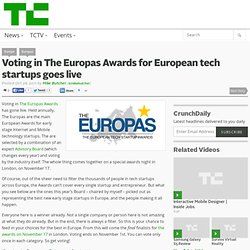 Held annually, The Europas are the main European Awards for early stage Internet and Mobile technology startups. The are selected by a combination of an expert Advisory Board (which changes every year) and voting by the industry itself. The whole thing comes together on a special awards night in London, on November 17. 9 Digital Marketing Lessons From Top Social Brands. The Digital Marketing Series is supported by HubSpot, which offers inbound marketing software that helps small and medium sized businesses get found on the Internet by the right prospects and converts more of them into leads and customers.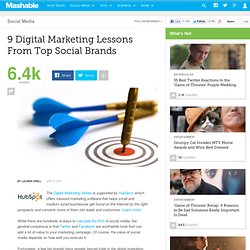 Learn more. While there are hundreds of ways to calculate the ROI of social media, the general consensus is that Twitter and Facebook are worthwhile tools that can add a lot of value to your marketing campaign. 51 Free Resources For Small Businesses | Small business marketing blog | Bloggertone. I was inspired by this question to organize a list of free resources for small businesses.
Here's the list broken up by category. All of the below resources are either completely free or offer a trimmed down free plan. Books and eBooks Don't Just Roll the Dice: A usefully short guide to software pricing – A guide on best practices for pricing your product.
---