Objects hitting Earth
Artist's impression of a major impact event.
Impact event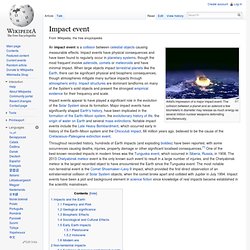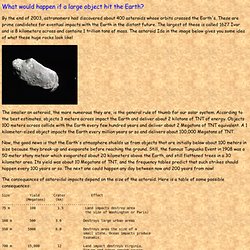 By the end of 2003, astronomers had discovered about 400 asteroids whose orbits crossed the Earth's. These are prime candidates for eventual impacts with the Earth in the distant future.
What would happen if a large object hit the Earth?
What would be the environmental effects if the earth collided with a large comet? For instance, what would the climate be like afterward, and what forms of life would be most likely to survive?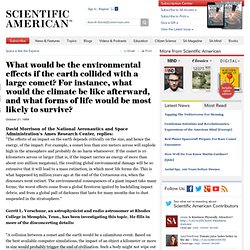 David Morrison of the National Aeronautics and Space Administration's Ames Research Center, replies:
Provisional designation in astronomy
Provisional designation in astronomy is the naming convention applied to astronomical objects immediately following their discovery.