Desing
VW Society Rostock Blog
Home Modern Furnishings | Wall Panels | Wall Tiles | Wall Decor | Modern Bedding | Rugs | Lighting | Pillows | Wall Flats
Solostickers
embossed wallpanels, 3dboard, 3dboards, 3d wall tile, embossed walldecor, 3d decor wall panel
Designed in Los Angeles. Made in Los Angeles. Keeping the whole world in mind.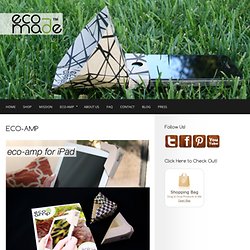 the eco-amp environmentally friendly iPhone speaker amplifier
Designer/Curator As one of the world's most accomplished and influential entertainers, Justin Timberlake is known for his iconic style. With HomeMint, Justin has combined his passion for design and architecture with his aesthetic sensibility and artistic expertise to design and curate a home collection that epitomizes high-end style and quality design.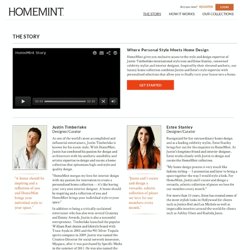 About Justin Timberlake and Estee Stanley - HomeMint
tutorial en español de google sketchup COMPLETO y SENCILLO - 2
Curso gratis
TANTUS CA
Delightfull is an innovative lighting brand that merges the class and charm of the styles of the 40's, 50's, and 60's with contemporary design.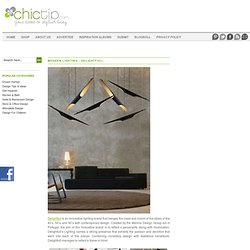 Modern Lighting : Delightfull
| Lékué
uquws.com
Stencil Fonts - Free Cufon Font Library
rocking-2-gether chair 2.1, PAUL KWETON's Portfolio
rocking-2-gether chair 2.1
Guy Style Guide | 101 Incredible Tumblr Blogs for Men's Fashion
Lamboo, Inc - Architectural and Structural Bamboo for sustainable building and interior design applications.
Pagemodo
first image 'shipping container studio' by daiken-met architects , gifu, japan image © shinkenchiku-sha
daiken-met architects / nawakenji-m: sugoroku office
Located in Beijing, China particularly on the south-west corner of an office tower, the Cornerstone Restaurant designed by Studio Ramoprimo was completed early in 2011.
Restaurant Design: Cornerstone Restaurant by Studio Ramoprimo
Modern Color Palettes
first image 'intergralus' digital watch by art, lebedev moscow-based design studio art, lebedev has created the 'intergralus' digital watch. the aluminum face of the timepiece is formed by two segments-- one for minutes and another for hours, each equipped with a battery of its own. these two parts join together to fasten the watch around the wearer's wrist.
art. lebedev: integralus digital watch
christ.christ associated architects: house S
first image 'house S' by christ.christ associated architects, wiesbaden, germany image © thomas herrmann all images courtesy of christ.christ associated architects
first image 'jkc1' by ong&ong, bukit timah, singapore all images © ong&ong
first image
ugo architecture + design: 100 trees
first image the 'macro cell lens band' by photojojo
macro lens rubber band for smartphones