Desing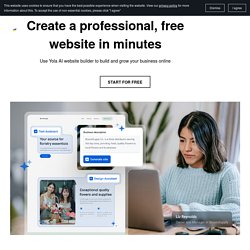 Easy to Use No technical experience required! Make your free website with our easy drag & drop functionality. Everything you need is at your fingertips. Publish Everywhere Expand your reach by publishing your website to mobile phones, Facebook, and the web. Edit in one place, and publish everywhere. Customize Your Site Choose from hundreds of professionally designed and fully customizable styles.
VW Society Rostock Blog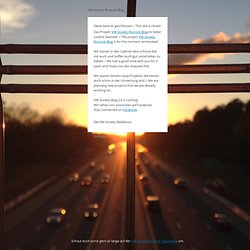 VW Society Rostock Blog Diese Seite ist geschlossen / This site is closed Das Projekt VW Society Rostock Blog ist leider vorerst beendet. / The project VW Society Rostock Blog is for the moment terminated . Wir hatten in den 3 Jahren eine schöne Zeit mit euch und hoffen euch gut unterhalten zu haben. / We had a good time with you for 3 years and hope you also enjoyed this. Wir planen bereits neue Projekte, die bereits auch schon in der Umsetzung sind. / We are planning new projects that we are already working on.
Home Modern Furnishings | Wall Panels | Wall Tiles | Wall Decor | Modern Bedding | Rugs | Lighting | Pillows | Wall Flats
Solostickers
embossed wallpanels, 3dboard, 3dboards, 3d wall tile, embossed walldecor, 3d decor wall panel
the eco-amp environmentally friendly iPhone speaker amplifier
Designer/Curator As one of the world's most accomplished and influential entertainers, Justin Timberlake is known for his iconic style. With HomeMint, Justin has combined his passion for design and architecture with his aesthetic sensibility and artistic expertise to design and curate a home collection that epitomizes high-end style and quality design.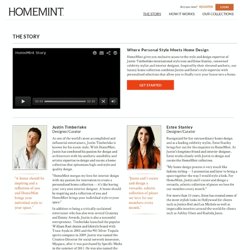 About Justin Timberlake and Estee Stanley - HomeMint
tutorial en español de google sketchup COMPLETO y SENCILLO - 2
El papel se inventó en China, se fabricaba con arapos. Se introdujo en Europa por los árabes, que habían aprendido la técnica de los chinos. También en Egipto existía el papiro. Este se hacía prensando la flor del papiro. Posteriormente la sustituyeron por cáscara de plátano, más económica.
Curso gratis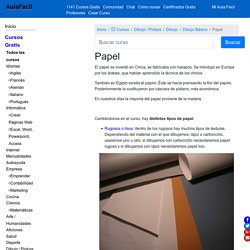 Change the aspect ratio of a photo You have a landscape photo, but need a square crop for your Facebook profile. Or, you have a portrait photo, and want a nice 4:3 landscape crop for your latest presentation slides. Croppola will find a well-balanced part with the desired aspect ratio within your picture - quickly and painlessly. Enhance your holiday pictures or snapshots You took snapshots of your kids playing on the beach, and want to improve the framing.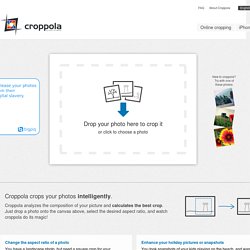 TANTUS CA
Delightfull is an innovative lighting brand that merges the class and charm of the styles of the 40's, 50's, and 60's with contemporary design. Created by the Menina Design Group out of Portugal, the aim of this innovative brand is to reflect a personality along with illumination. Delightfull's Lighting carries a strong presence that exhibits the passion and devotion that went into each of the pieces. Combining incredibly design with fastidious handiwork, Delightfull manages to reflect a frame of mind.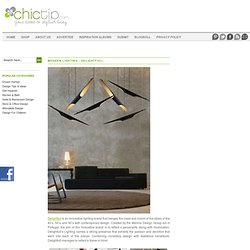 Modern Lighting : Delightfull
| Lékué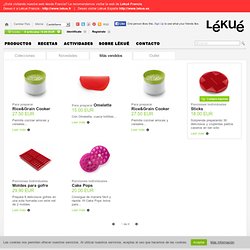 ¿Está visitando nuestra web desde Francia? Le recomendamos visitar la web de Lékué Francia. Deseo ir a Lékué Francia - http://www.lekue.fr | Deseo visitar Lékué España http://www.lekue.es Cambiar País Idioma: Cesta: 0 artículos / 0.00 EUR
uquws.com
Stencil Fonts - Free Cufon Font Library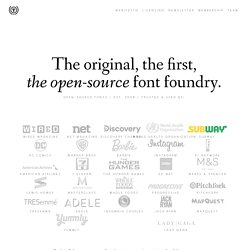 We're done with the tired old fontstacks of yesteryear. The web is no longer limited, and now it's time to raise our standards. Since 2009, The League has given only the most well-made, free & open-source, @font-face ready fonts. Like any revolution, we aim to make progress, & we need help. If you want to be a part of the movement, you should join us or subscribe to the newsletter. If you have any questions about The League or contributing, get in touch.
rocking-2-gether chair 2.1, PAUL KWETON's Portfolio
rocking-2-gether chair 2.1 Design/Idea Paul Kweton Patent Pending rocking-2-gether chair 2.1
Guy Style Guide | 101 Incredible Tumblr Blogs for Men's Fashion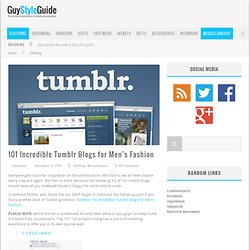 Everyone gets stuck for inspiration on the odd occasion; let's face it, we all have trouble every now and again. But fret no more, because the following list of 101 tumblr blogs should keep all you 'lookbook' fanatics happy for some time to come. So without further ado, here's the list. Don't forget to check out the follow-up post if you fancy another dose of Tumblr goodness: 'Another 100 Incredible Tumblr Blogs for Men's Fashion'.
Lamboo, Inc - Architectural and Structural Bamboo for sustainable building and interior design applications.
W e are a technology company that specializes in the manufacturing of engineered bamboo for structural, architectural, and industrial applications worldwide. Bamboo, as a lingo-cellulosic fiber, can be processed into products with enormous advantages in mechanical properties. In its engineered form, laminated bamboo provides great durability, uniformity, and strength. Our research and product development is focused on the following product divisions: World Leader in the Industrialization of Bamboo and Innovative Material Technology L amboo, Inc. utilizing the most rapidly renewable resource on the planet is providing alternative high performance products.
Located in Beijing, China particularly on the south-west corner of an office tower, the Cornerstone Restaurant designed by Studio Ramoprimo was completed early in 2011. It stands royally on a 360-square meter surface area. Damon Sun – Life Less Ordinary Group Ltd tasked Studio Ramoprimo to complete this restaurant design. The focal point of design for the beautiful restaurant is the use of two strong walls. It defined the space as well as organizing it to an extremely functional program including the kitchen, bar counter, dining area, pizza area, lounge corner and wine cellar.
Restaurant Design: Cornerstone Restaurant by Studio Ramoprimo
Modern Color Palettes
art. lebedev: integralus digital watch
'jkc1' by ong&ong, bukit timah, singapore all images © ong&ong singapore-based practice ong&ong has recently completed 'jkc1', a single family residence in bukit timah, singapore. visitors enter through a series of elevated wooden platforms which lead to a swimming pool deck. a void within the stacked stone perimeter wall leads into the ground level dining and living area. resting above the windowless solid enclosure, textured concrete bands beginning at the first level floor plates and roofline frame an upper level veranda which extends to overlook the front and back yards. floor-to-ceiling glass windows border the bedrooms, providing privacy with moveable wooden screens while sliding doors allow direct access to the continuous balcony. front elevation
ugo architecture + design: 100 trees