Tools
Org-tools
Research. Reference. Software. Visualization. Project_management. Letters. Plugin. Portable office on your USB flash drive | Hardware 2.0 | ZDNet.com. I don't know what I'd do without my USB flash drives.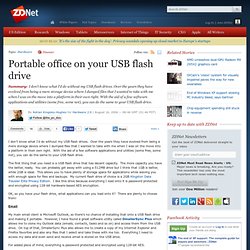 Over the years they have evolved from being a mere storage device where I dumped files that I wanted to take with me when I was on the move into a platform in their own right. With the aid of a few software applications and utilities (some free, some not), you can do the same to your USB flash drive. The first thing that you need is a USB flash drive that has decent capacity. The Organik Project - An organic knowledge management system for small European knowledge-intensive companies. The majority of today's enterprise knowledge management tools, techniques and methodologies have been developed with large firms in mind, and are therefore not ideally suited to the characteristics of small knowledge-intensive companies.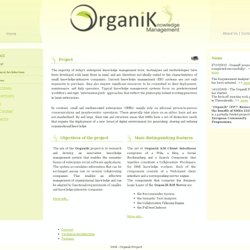 Current knowledge management (KM) systems are not only expensive to purchase, they also require significant resources to be committed to their deployment, maintenance, and daily operation. Typical knowledge management systems focus on predetermined workflows and rigid "information-push" approaches that reflect the philosophy behind working practices in large enterprises.
Welcome to EVS — EVS. Bubbl.us - free web application for brainstorming online.
---