Project_management
Pbworks Marries Project Management With Wikis | CloudAve
PBworks, formerly known as PBwiki, yesterday announced the release of Project Edition. This edition combines the power of wiki collaboration with the ease of project management tools.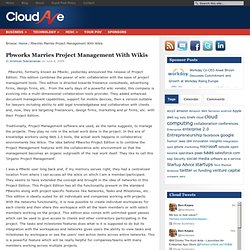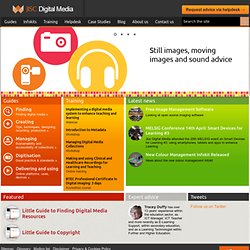 Still Images: Managing a project
A review of search engines used to discover moving image (video) content. Searching Online/JISC Digital Media/University of Bristol ©2013 This is one of a series of reviews which explore how digital media resources can be found on the web using search engines.
Getting quality time from SMEs to define requirements and test cases is especially difficult when you move from manual to automated testing. Even when documented—which is unfortunately not the rule—manually executed tests can get away with statements like "Enter valid data and verify that results are correct." What makes the data valid?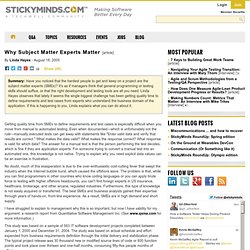 Column info : Why Subject Matter Experts Matter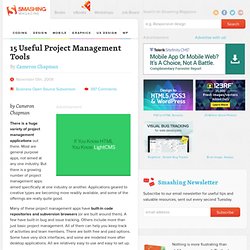 Advertisement by Cameron Chapman