Project_management
Ideas
Project. Pbworks Marries Project Management With Wikis | CloudAve. PBworks, formerly known as PBwiki, yesterday announced the release of Project Edition.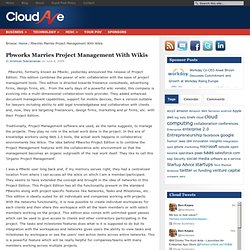 This edition combines the power of wiki collaboration with the ease of project management tools. This edition is directed towards freelance consultants, advertising firms, design firms, etc.. From the early days of a powerful wiki vendor, this company is evolving into a multi-dimensional collaboration tools provider. They added enhanced document management capabilities, support for mobile devices, then a version suitable for lawyers including ability to add legal knowledgebase and collaboration with clients and, now, they are targeting freelancers, design firms, marketing and pr firms, etc. with their Project Edition.
Traditionally, Project Management software are used, as the name suggests, to manage the projects. Still Images: Managing a project. Column info : Why Subject Matter Experts Matter. Getting quality time from SMEs to define requirements and test cases is especially difficult when you move from manual to automated testing.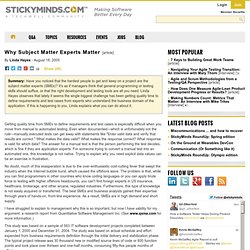 Even when documented—which is unfortunately not the rule—manually executed tests can get away with statements like "Enter valid data and verify that results are correct. " What makes the data valid? 15 Useful Project Management Tools | Developer's Toolbox | Smashing ... Advertisement by Cameron Chapman There is a huge variety of project management applications out there.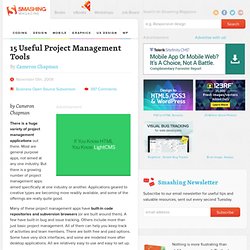 Most are general purpose apps, not aimed at any one industry. But there is a growing number of project management apps aimed specifically at one industry or another. Applications geared to creative types are becoming more readily available, and some of the offerings are really quite good.
---