Fail usw.
Epic Fail Funny Videos and Funny Pictures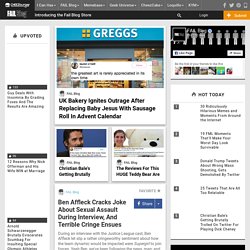 Most Upvoted 293 votes TARDIS App? 76 votes Granbull the Fairy 65 votes
Shit Brix - Mindfuck Pictures, When You See It You'll Shit Bricks
ibash.de - Witzige Chat-Zitate aus IRC und IM
German-bash.org - Krasse Chat-Zitate/Quotes (IRC + IM) - Witzige und kranke Chat Zitate aus dem deutschen IRC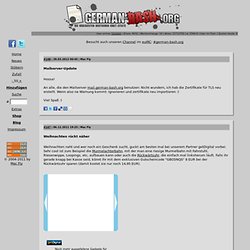 User online: 108/1643|Zitate: 6032|Warteschlange: 10|Votes: 15712702|ø: 1594.6|User im Chat: |Quotes heute: 0 Mailserver-Update Hossa! An alle, die den Mailserver mail.german-bash.org benutzen: Nicht wundern, ich hab die Zertifikate für TLS neu erstellt.