Romance Novels: Games
Pytho's Mask - Details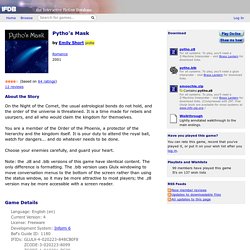 5 star: 4 star:
Masquerade - Details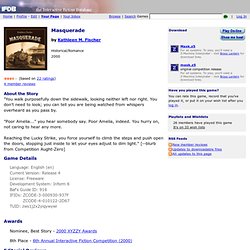 Baf's Guide A romance in the spirit of Plundered Hearts, though the scope is somewhat narrower--it's closer to being a series of connected scenes. At the end, however, there's suddenly quite a bit of branching--there are at least 10 possible endings.
Heartwild Solitaire - Official Site
PassionFruit Games- News, updates, and previews for our games
Nora Roberts to release a downloadable game based on her work |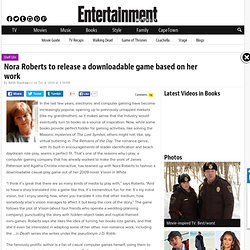 In the last few years, electronic and computer gaming have become increasingly popular, opening up to previously untapped markets (like my grandmother), so it makes sense that the industry would eventually turn to books as a source of inspiration.
Harlequin Presents: Hidden Object of Desire 3.5 5 19 19 More Hidden Object And Less Puzzle..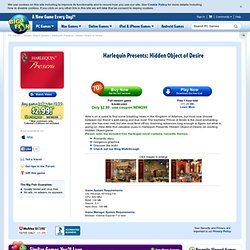 Harlequin Presents ™: Hidden Object of Desire Game Download for