Fashion / beauty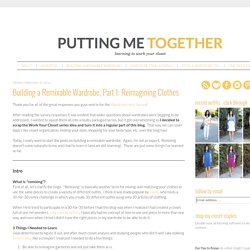 Putting Me Together: Building a Remixable Wardrobe, Part 1: Reimagining Clothes
Thank you for all of the great responses you guys sent in for the Wardrobe Help Survey! After reading the survey responses it was evident that wider questions about wardrobes were begging to be addressed. I wanted to squish them all into a neatly packaged series, but it got overwhelming so I decided to scrap the Work Your Closet series idea and turn it into a regular part of this blog. That way, we can cover topics like closet organization, finding your style, shopping for your body type, etc. over the long haul.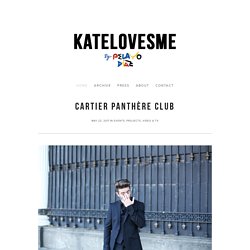 Last week during men´s fashion week I quickly popped to Paris, as you usually do, for the unveiling of the new Lacoste campaign launch party. Lacoste, symbol of relaxed elegance since 1933 backed by its
VogueWriter - Be creative in 3 lines
3ate4
Longchamp - FARAWAY the Movie - Trailer 2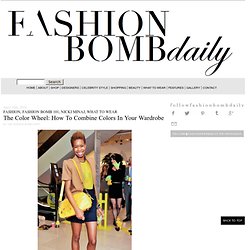 Ever wonder how some of your favorite fashionistas put colors together to create eye-catching and fabulously colorful outfits? Well so does Fashion Bombshell Kendra who wrote in asking, "As a recessionista engineer, I cannot afford to buy a new wardrobe for the spring/summer. I have great pieces in my wardrobe already so I want to know how to make the most of my wardrobe by playing around with different color combinations. My mom gave me a color wheel as a gift. Unfortunately, I can't seem to get it right…"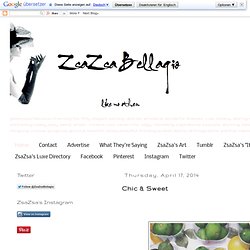 Daisy's "Equestrian-Style" Dog Collar Classy & Sassy your dog will be when she or he dons this oh so chic doggie collar! A wonderful and creative viewer of ZsaZsa Bellagio shared with me her fabulous creation for your pets - and I just had to share it with you! Daisy 1010 is an equestrian-style leather goods company located in Lexington, Kentucky, the heart of America's thoroughbred country.
Greetings! The second part of my collaboration with Nordstrom brings me to Los Angeles, the city that introduced me to America. Now that I split my time between here, NYC and DC, what I appreciate about the new Fall collections from the Savvy department is the total versatility of their outerwear, clothing and jewelry. They translate to each city and are as easy to pack as they are to wear. Ladylike and edgy, modern yet classic, make sure to grab these separates now available online or at your local Nordstrom.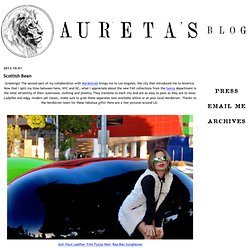 Aureta's blog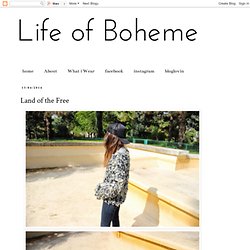 12ème arrondissement Sweater and skirt Zara, shoes and Coat Etoile Isabel Marant , Céline trio bag. Publié par MARTA à 21:01 19 commentaires:
Life of Bohème