Fashion / beauty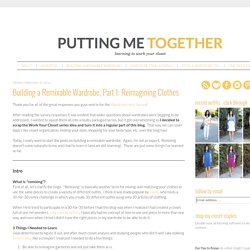 Putting Me Together: Building a Remixable Wardrobe, Part 1: Reimagining Clothes
Thank you for all of the great responses you guys sent in for the Wardrobe Help Survey! After reading the survey responses it was evident that wider questions about wardrobes were begging to be addressed. I wanted to squish them all into a neatly packaged series, but it got overwhelming so I decided to scrap the Work Your Closet series idea and turn it into a regular part of this blog. That way, we can cover topics like closet organization, finding your style, shopping for your body type, etc. over the long haul.
VogueWriter - Be creative in 3 lines
3ate4
Longchamp - FARAWAY the Movie - Trailer 2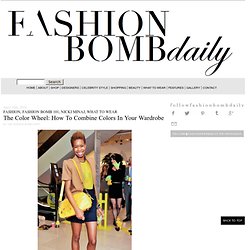 Ever wonder how some of your favorite fashionistas put colors together to create eye-catching and fabulously colorful outfits?
Aureta's blog
Life of Bohème