Mobile
Goodbye, Google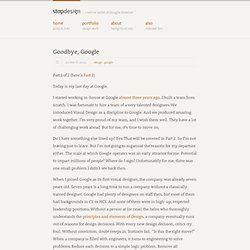 Part 1 of 2 (here's Part 2 )
Putting a Bolder Face on Google - Biography
Two days ago, Google unveiled Google Instant -- the company's newest solution to making googling even faster. The feature presents search results which appear even as you're still typing (for background, watch the super-creepy, super-enthusiastic, almost Onion -ish video below). While that solution seems obvious and not particularly elegant -- Is it just us who find our eyeballs spinning in their sockets using this thing?
Google Instant Proves Google's Design Process is Broken | Co.Design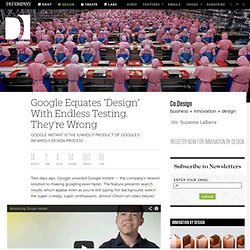 Andy Rubin , pictured above surrounded by press after the Nexus One event today, is the guy who founded Android and sold it to Google in 2005.
Andy Rubin Has Some Steve Jobs In Him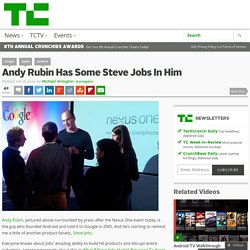 Designer, Kerin Rose Only having launched her designs in 2008, designer Kerin Rose is bringing her creative and unique eye-wear designs to Hollywood. With artists like Rhianna and Lady Gaga rockin her studded eye-wear on the red carpets, A-Morir has made Kerin and her brand a household name.
A-Morir Eyewear by Kerin Rose « Welcome To the Infamous Life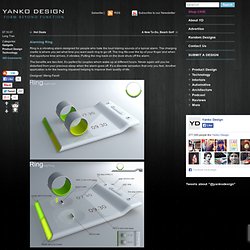 Alarming Ring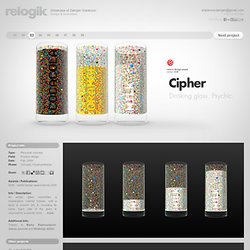 Project info
Cipher - Drinking glass. Psychic. | relogik.com
Digg's Biggest Problem Is Its Users And Their Constant Opinions On Things
There's a saying I love: "a camel is a horse designed by committee." A variation is "a volvo is a porsche designed by committee." Some of the best product advice I've ever heard goes something like "damn what the users want, charge towards your dream."