Language
While tongue-twisters in all languages take advantage of similar sounding words and syllables to generate confusion, some Chinese tongue-twisters also take advantage of the fact that Chinese is a tonal language. Taken to the extreme, it is possible to create a tongue-twisters where all the words have the same sound but varying only in their tones.
Online Chinese Literature: Tongue-Twister Essay
Twice a month, we revisit some of our readers' favorite posts from throughout the history of Nettuts+.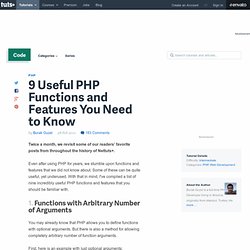 c++ - Printing 1 to 1000 without loop or conditionals