Inspiration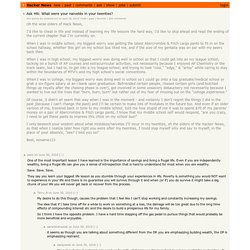 Oh the wise elders of Hack News,
Hacker News | Ask HN: What were your naivetés in your twenties?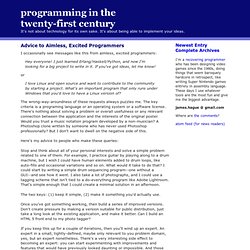 I occasionally see messages like this from aimless, excited programmers:
prog21: Advice to Aimless, Excited Programmers
Some Heroes
April 2008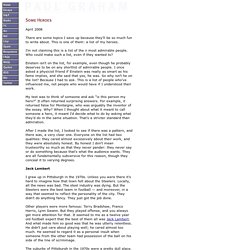 Sal Khan: Bill Gates' favorite teacher - Aug. 24, 2010
Khan turns out thousands of videos from a converted walk-in closet in his Silicon Valley home. By David A.