Finance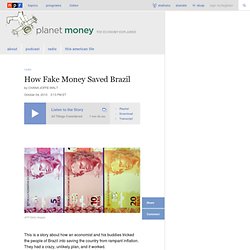 AFP/Getty Images
How Fake Money Saved Brazil : Planet Money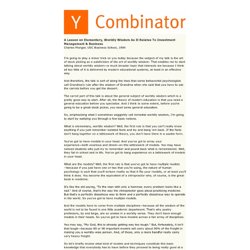 A Lesson on Elementary, Worldly Wisdom As It Relates To Investment Management & Business Charles Munger, USC Business School, 1994 I'm going to play a minor trick on you today because the subject of my talk is the art of stock picking as a subdivision of the art of worldly wisdom. That enables me to start talking about worldly wisdom—a much broader topic that interests me because I think all too little of it is delivered by modern educational systems, at least in an effective way.
How an Ambitious Startup Wants to Revolutionize Banking
When we think of banks, we think of the brick-and-mortar financial institutions we turn to to keep our money safe. Even though in recent years we've seen reputable banks crumble and interest rates tumble, most of us would never think to abandon a bank — especially one whose history dates back hundreds of years — for an unvetted alternative. Banksimple , a startup still in stealth mode, is that alternative.