Food blogs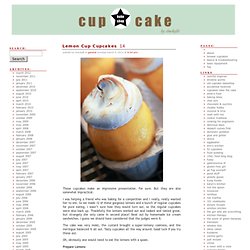 Summer equals berries in this house. Even if summer also equals fog. (There is something refreshing about walking to work in a cool drizzle in July.) The three of us go through containers of blackberries on a regular basis – we heart blackberries. I was itching to mash some up and make a cupcake out of them.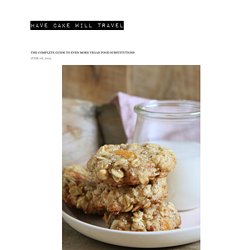 have cake, will travel
Vegan Finger Foods will be out very, very shortly! Tami and I received our advance copies a few weeks ago. I'm quite pleased with the outcome, and impatient for you to see it soon too; it looks beautiful with its glossy pages and cool design.
Charred and Scruffed is a one to read, not only for grilling, not only for cooking meat, but for anyone interested in cooking, full stop. Perry Lang is keen on details, taking advantage of every opportunity to build flavour and texture. He encourages observation and the active participation in process. His techniques are innovative and, what's more, profoundly useful.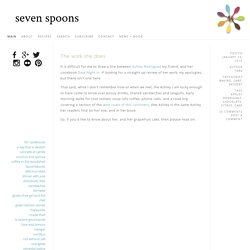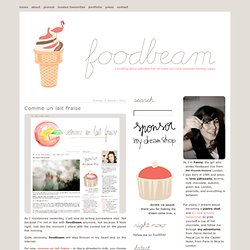 This past year was a tumble. A dive that started – what felt like – a few seconds ago. Possibly with a busy sunday lunch at the restaurant, with only Guillaume and I doing service.
January 15th, 2014 A healthy, easy snack option that won't break any resolutions. I'm still carrying around the "extra holiday 5″ and haven't quite mustered up the determination to completely alter my loose eating habits.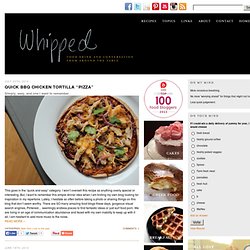 Whipped. Food, Drink And Conversation From Around The Table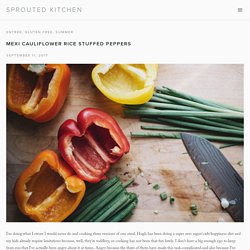 It was funny how similar in sentiment Hugh and my Valentine's cards were. They essentially said "I don't know how the hell we are going to pull all of this off, but I have you, and that's the only reason I believe we're capable and I won't die in the next few months." We get the keys to our house tomorrow and it's safe to say both of us are equal parts scared and excited. This apartment, my first home with Hugh, is tough to leave. I'll miss the excessive pantry space here and my favorite routine beach walk.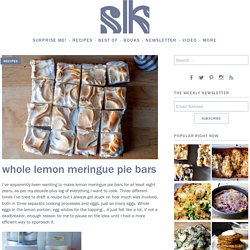 Wednesday, April 16, 2014 baked eggs with spinach and mushrooms My brunch arsenal, the dishes I've made enough times that they no longer cause any furrowed brows — a core entertaining principle here at House Smitten Kitchen (sigil: cast-iron skillet) — is as follows: bacon (always roasted in the oven, I mean, unless you were hoping to mist yourself with eau de pork belly*); some sort of fruit salad (either mixed berries and vanilla bean-scented yogurt or mixed citrus segments, sometimes with mint and feta); buttermilk biscuits; a pitcher of Bloody Marys, a bottle of champagne and a couple carafes of freshly-squeezed grapefruit or orange juice, blood orange whenever available; something sweet (our current favorite) and eggs. As I dictated years ago, everything that can be made in advance should be, thus pancakes, individually fried slices of French toast, omelets and even eggs baked in ramekins, adorable as they may be, are verboten.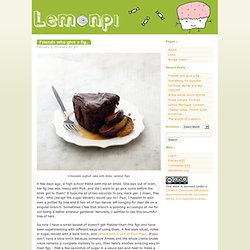 lemonpi
Friends who give a fig.. (Chocolate yoghurt cake with sticky caramel figs) A few days ago, a high school friend sent me an email. She was out of town, her fig tree was heavy with fruit, and did I want to go pick some before the birds got to them? It took me all of two seconds to say, heck yes.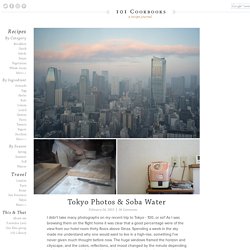 Back in the late 90's Vogue Entertaining + Travel was the Australia-based magazine I splurged for any time I came across it on the news stand. It was gorgeously produced with the likes of Mikkel Vang, Petrina Tinslay, David Loftus, Quentin Bacon, and Con Poulos filling the pages - imagery that was modern, aspirational, and (often) lit naturally. About that time, they started publishing a series of little seasonal Vogue Entertaining Cookbooks. Over the years I collected five of the volumes, and all of them have survived multiple moves (and brazen cookbook purges). Paperback, and roughly 160 pages in length, their simplicity is inviting, and a straight-forward mix of recipes and idea lists are everyday approachable. Each ingredient-led chapter is filled with simple, short-order techniques and ideas.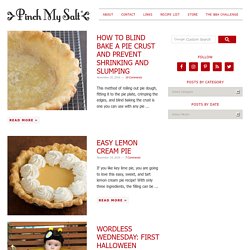 As if the scent of roses, lilacs, and orange blossoms wafting around our yard hadn't been enough of a clue, the arrival of sugar snap peas in our CSA box is a sure sign that spring has definitely, absolutely arrived. While I know that the weather hasn't been very pleasant in other parts of the country, it's been mostly warm and beautiful here punctuated with a few brief bouts of much needed and prayed for rain. It's actually sprinkling on and off as I type this.
You know I love eggs. Eggs are a big part of my days and I feel very lucky to have friends who are willing to share their chickens' eggs with me. A barter system of sorts. Continue reading Fiddlehead ferns