Scrum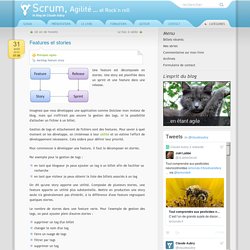 Features et stories
Une feature est décomposée en stories. Une story est planifiée dans un sprint et une feature dans une release. Imaginez que vous développez une application comme Dotclear mon moteur de blog, mais qui n'offrirait pas encore la gestion des tags, ni la possibilité d'attacher un fichier à un billet. Gestion de tags et attachement de fichiers sont des features. Pour savoir à quel moment on les développe, on s'intéresse à leur utilité et on estime l'effort de développement nécessaire.
Prioriser les tâches urgentes et les tâches importantes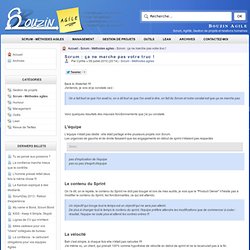 Back to Waterfall !!!! J'entends, je vois et je constate ceci : On a fait tout ce que l'on avait lu, on a dit tout ce que l'on avait à dire, on fait du Scrum et notre constat est que ça ne marche pas.
Scrum : ça ne marche pas votre truc !
All Product Backlog and User Story Management Tools for Agile and Scrum Projects
Working with the Product Backlog
Posted by Roman Pichler on Aug 04, 2010 Sections Process & Practices ,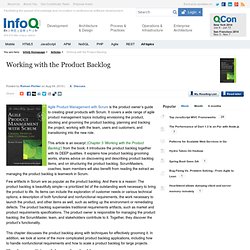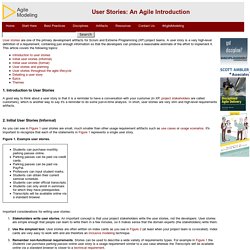 1. Introduction to User Stories A good way to think about a user story is that it is a reminder to have a conversation with your customer (in XP, project stakeholders are called customers), which is another way to say it's a reminder to do some just-in-time analysis. In short, user stories are very slim and high-level requirements artifacts. 2.