DIYbio
Home made microscope 2
Build a microscope!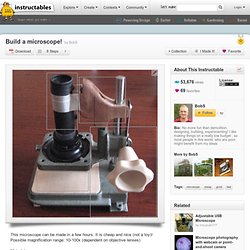 This microscope can be made in a few hours.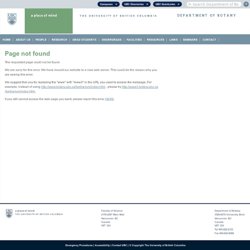 The requested page could not be found.
Resources - Keeling Lab
Microscopy-UK home page.
A "Good Enough" Stage Micrometer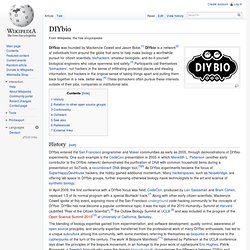 DIYbio
DIYbio was founded by Mackenzie Cowell and Jason Bobe. [ 1 ] DIYbio is a network [ 2 ] of individuals from around the globe that aims to help make biology a worthwhile pursuit for citizen scientists, biohackers , amateur biologists, and do-it-yourself biological engineers who value openness and safety. [ 3 ] Participants call themselves ' biohackers ', not hackers in the sense of infiltrating protected places and stealing information, but hackers in the original sense of taking things apart and putting them back together in a new, better way. [ 4 ] These biohackers often pursue these interests outside of their jobs, companies or institutional labs.
Nidhi Subbaraman, contributor
CultureLab: A weekend of biohacking at FutureLabCamp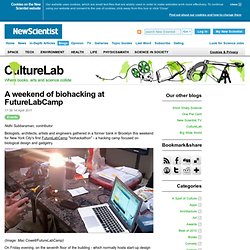 Open biohacking - DIY genetic engineering, synbio (synthetic biology), join the fight against disease and death
Ever wanted to play with your own genome?
Do It Yourself Biohacking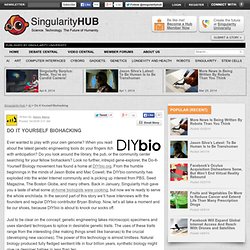 Do It Yourself Laser Microscope
DIY BIO 4 Beginners
DIYbio NYC
diy biology
How to make a laser microscope