Blogs
Livin' fast. GtheGentleman. Rag & Bone Official Blog | Collections created by award winning designers Marcus Wainwright and David Neville. Damn Yak Dry Goods Co. Seven spoons - main. Posters in Amsterdam: an initiative by Jarr Geerligs. Fabrik - coming soon. The Burning House. Tom ayerst visual interest. VISUAL AESTHETICS. A-d Foundry We have mentioned this agency before, back when they were more of a commercial font foundry but a-d Foundry have had a re-brand and re-positioning, company and structure wise.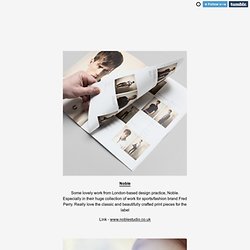 They are now part of Family and their ethos is an independent type foundry which exclusively develop & publish bespoke typefaces for the graphic design industry. In their own words; "We are now much more of a bespoke design service, supporting other studios in typeface design and production. Its a very exciting time and we are honoured to be the sister studio of Family." MODERN TALKING. Geek, c'est Chic. PDN Photo of the Day. LogoPond - Identity Inspiration - SeptemberIndustry - The best in international graphic design and everything in between every week. Clement Delepine. THEARTISTANDHISMODEL. Forgotten-hopes.com, blog de graphisme, culture retro et vintage.
Friends of Type. Design Observer. CollegeHumor - Funny Videos, Funny Pictures, Funny Links! Modern graphic design inspiration blog + vintage graphics resource. Ben Pieratt's Blog. AisleOne - Graphic Design, Typography and Grid Systems. Hovering Art Directors. Svpply. Display | Modern Graphic Design Collection and Rare Graphic Design Books. Design work life. J450N. Identity Designed. Project Thirty-Three. &seen. THE DAY AFTER YOU DIE. BOOOOOOOM! - CREATE * INSPIRE * COMMUNITY * ART * DESIGN * MUSIC * FILM * PHOTO * PROJECTS. New York Magazine -- NYC Guide to Restaurants, Fashion, Nightlife, Shopping, Politics, Movies.
New York Magazine: NYMag.com is the online counterpart to New York Magazine. We love typography. a place to bookmark and savour quality type-related images and quotes. Type Theory. Fubiz™ NOWMANIFEST | HOME. File Magazine. PARIS-LA — Home | Sheaff : ephemera. Web design and Logo design by Brian Hoff. Newspaper Club | Helping people to make their own newspapers. Disparity by Design. Girls got a face like murder. Logo Research, Logo Inspiration and Corporate Identity at LogoLounge.Com. Mood proekt. THEM THANGS. TheFWA. BYOB (Bring Your Own Beamer) Below The Clouds. The style files. Daaamn, she's hotttt. PLASTOLUX ?keep it modern? Nonclickableitem. Not_available. Not_available. Girls got a face like murder. Via: tristyntothesea Source: cameronsdiary Anonymous ASKED: Glad you liked the tip, sorry I can't come off anon though you know who I am.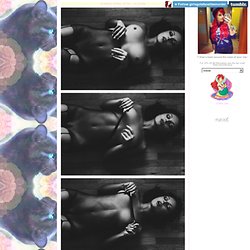 You've even said I'm fit before so yay me Well that's boring. Buffon's Beasts. The plates below are from a 1753 work called 'Collection des Animaux Quadrupèdes' which forms part of an enormous 36-volume series ('Histoire Naturelle') issued over a forty year period by Georges-Louis Leclerc, Comte de Buffon.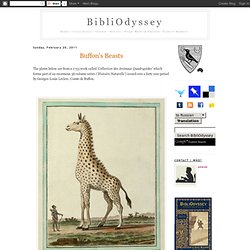 [Click through for larger versions of these moderate-to-heavily stylised hand-coloured quadruped engravings. The illustrations are slightly cropped from the full-page layout and some of the background spotting has been reduced. Mouse over for best guessed animal title. Let me know if you disagree or have a better idea. NOWNESS. WORKIN' FOR THE MAN. Designers of tumblr. Where is the Cool? It's Nice That. TED: Ideas worth spreading. Ready for the House. Industrial design courses ? designboom. Gridness. Bitique - Another Graphic Design Blog. Focus Hub Photography Courses Blog. For his latest multimedia project, Natural Beauty, James Houston was inspired by nature, with the goal to raise awareness and funds for the environment and sustainable living.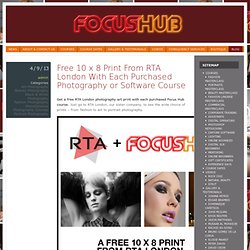 Created in partnership with MILK and environmental non-profit Global Green USA, Houston shot a series of striking portraits featuring some of the world's leading celebrities and models including Adrian Grenier, Emma Watson, Christy Turlington, Karlie Kloss, Arizona Muse and Anja Rubik. These captivating photographs bring together two of Houston's great passions – the human form and the natural world. Below are the lovely beauty photographs of Emma Watson and a behind-the-scenes video of the whole project. We also feature the behind-the-scenes video on our compare videos section. Noisy Decent Graphics.
HEDI SLIMANE. YOUNG GALLERY. 广告放肆. Dezeen architecture and design magazine. UnderConsideration LLC. Design You Trust. Home Page. Wolda - the worldwide logo design annual. THE CULTURAL JACKDAW. Manystuff.org ? Graphic Design daily selection. Mary & Matt. The best in advertising, design, and digital creativity - AdCritic. Kate Pruitt. LetterCult — Custom Letter Culture. Materialicious. The artist and his model. Computerlove - Contemporary Creative Culture. What are you working on? Reform & Revolution / R² Creative Review - With the Tour de France starting in July, Yellow Jersey Press has reissued five classic cycling books with covers referencing some of the most famous colours in the sport...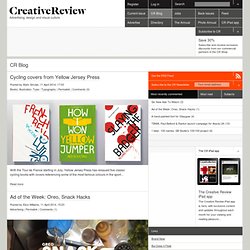 Our Ad of the Week is the Oreo Snack Hacks campaign, which sees the cookie brand invite three LA chefs to use the biscuits to make new, unexpected snacks – some that look pretty disgusting, others surprisingly tasty... Damien Florébert Cuypers has animated a series of shorts for furniture brand Herman Miller, in which 80-year-old Hilda Longinotti reflects on her 21-year tenure at design director George Nelson's New York studio. Design studio Kellenberger-White has created a hand painted font and identity system for arts festival Glasgow International. Main Menu. Visuelle.co.uk. The Book Cover Archive.
---