Interior Design
Redneck Home Remodels. Everyone has their dream home but because the expense often outweighs the reality, we work with what we have and remodel piece by piece.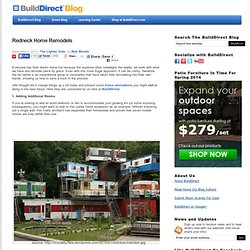 Even with this more frugal approach, it can be costly; therefore, the list below is an inspirational group of visionaries that have taken their remodeling into their own hands, showing us how to save a buck in the process. (We thought we'd change things up a bit today and present some home renovations you might not be doing in the near future. Bedroom. JadeMountain. Bedroom Designs. Do you prefer plush padding a minimalist pillow, a decked-out design or toned-down interior?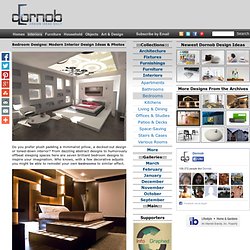 From dazzling abstract designs to humorously offbeat sleeping spaces here are seven brilliant bedroom designs to inspire your imagination. Who knows, with a few decorative adjusts you might be able to remodel your own bedrooms to similar effect. Desire to inspire. What a makeover!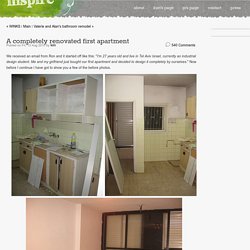 This made me feel 'myownapartamentsick' even more than ever :)bulb-lamp is great, i also made something like that, but there were less bulbs so the effect wasn't that stunning. love the shower, look really great, also the brick wall and, what surprised me, that green tone in the bedroom. you had great ideas and you fortunately put them into effect. the one thing i dislike is a study room. i hate that desk and chair, they just so boring actually. but i adore the red wall and those cat-things, sorry, i have no idea how to call it. ;) great job!
---