Techniques video
Cinevate Pegasus Carbon Dolly System. » cinema5D news. [vimeo] By: Jared Abrams The Cinevate Pegasus Cabon system looks to be like a very useful slider style dolly.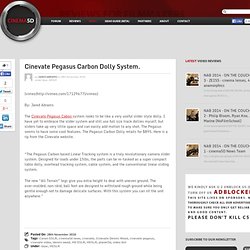 I have yet to embrace the slider system and still use full size track dollies myself, but sliders take up very little space and can easily add motion to any shot. The Pegasus seems to have some cool features. News. AJA is the second hardware company after Blackmagic design to announce and bring a new camera to the market.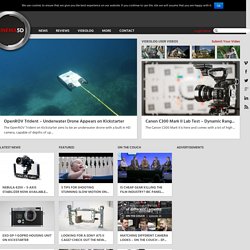 It is yet to be seen if this product will arrive in time and how it will preform in the hand of professional DPs, but for now only my opinion is sure: This is one of the best looking cameras out there…. In the introductory video below, beside summarising the camera functionality strengths, AJA also included some footage that was shot with the camera (minute...
Inc.
---