Matériels videos+ photos
H4n Handy Recorder. H4n SPECIFICATIONS.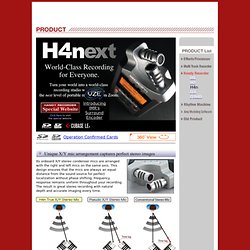 DSLR Rigs, Camera Sliders, Follow Focus and More. News. AJA is the second hardware company after Blackmagic design to announce and bring a new camera to the market.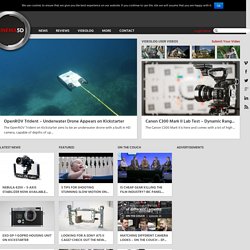 It is yet to be seen if this product will arrive in time and how it will preform in the hand of professional DPs, but for now only my opinion is sure: This is one of the best looking cameras out there…. In the introductory video below, beside summarising the camera functionality strengths, AJA also included some footage that was shot with the camera (minute... Sony NEX-VG10. Bien qu'il soit équipé de composants issus des appareils photo NEX de Sony, le VG10 marque un retour du caméscope vers une ergonomie "caméra".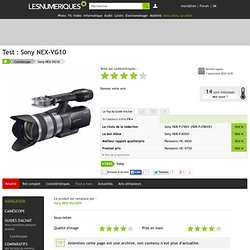 Un paradoxe car depuis 10 ans, les fabricants ont progressivement transformé le caméscope en un vulgaire boîtier cylindrique où l'objectif est fondu dans la coque au nom de l'ultra-compacité. Ce concept n'a pas réjoui tout le monde. Les passionnés préféraient tenir dans leurs mains une caméra dotée d'une bague à la place d'une molette, une poignée à la place d'une sangle en velcros, et un bouton à la place d'un écran tactile.
Cinevate's Pegasus Carbon, DSLR Camera Slider. Sony NEX-VG10.
---