DESIGN
Les fourmis bleues - Atelier de création de luminaire à Rezé
Sommaire du numéro #11
Où nous trouver – Facebook – Twitter – Tumblr Voilà donc le dernier numéro de cette année 2013. Une édition de Snatch Magazine bouclée une fois de plus au forceps. De fait, elle sort avec un peu de retard, pour une bonne raison : il a fallu prendre du temps pour détailler l'histoire de ce génie dingo de Lars Von Trier, entre Cannes et Copenhague.
Share Wrong for Hay Rope Trick Sep 17, 2013 / Bastian Müller / Denis Bulut / Lighting / Wrong For Hay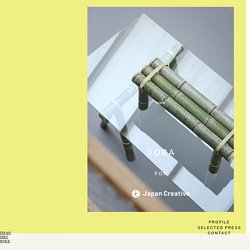 Stefan Diez
Ron Arad - Ron Arad Architects
LED lighting - The LED Lightshow : Lightover
Mobilier contemporain (tables, tables basses, bureaux…) en Béton Lège® - Agencement sur mesure en béton - Concrete by LCDA
salone del mobile | Lorenzo de Paris
Phillips de Pury & Company: PIERRE CHARPIN, Prototype "Medium T" coffee table
CARREAUX DE MUR PORCELANOSA. Céramique
Rubinetti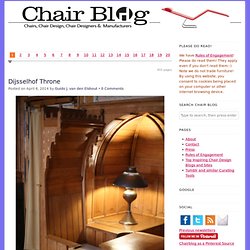 Rietveld Red and Blue Extended by D-W-A Rietveld Red and Blue Extended by D-W-A (1) Inspired by The 2011 Rietveld Year music inspired designers collective D-W-A has taken it up to reinterpret Rietveld's Red and Blue Chair, inspired so by different music genres. The reDesign project is based on a 12" vinyl single release and is realized at a scale of 1:3 so as to keep the pieces around 12″. This iconic chair has been interpreted according to various musical genres including pop, classical, chill-out and dub. Found them via architizer
FUORISALONE - Salone Internazionale del Mobile 2011 - nuovo showroom Durante il salone del Mobile 2011, Valdichienti ha aperto al pubblico i nuovi spazi in via Santa Sofia a Milano. Nei locali, che saranno oggetto di ristrutturazione nei prossimi mesi, è stata presentata al pubblico la nuova collezione QUINTESSENCE by Samuele Mazza. Sabato 16 aprile i clienti e la stampa sono stati ospiti di una serata con musica ed aperitivi.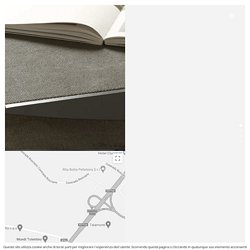 .. VALDICHIENTI..
Timothee Cagniard (LaBoiteConcept): Ses vidéos, favoris et bien plus encore
RetroFutur, la boutique ! Ouvert du Mardi au Dimanche de 10h30 à 20h, l'équipe RetroFutur vous souhaite la bienvenue au 55, Quai de Valmy dans le 10ème arrondissement de Paris. A quelques mètres de la Place de la République, nous vous accueillons dans le quartier dynamique du Canal Saint-Martin entre lieux de shopping, de promenade et de fête. Vous y trouverez une sélection pointue de produits Audio : enceintes bluetooth, casques audio, platines vinyles, radio vintage, accessoires Ipad… Le lieu a été conçu et designé par Gesa Hansen et Pascaline Feutry, avec l'appui de Fabian Théraud. Écoutez et testez tous nos produits disponibles en ligne Parce que tester vos produits Audio est important voire indispensable, vous pourrez grâce à notre site Web prendre rendez-vous avec l'équipe RetroFutur pour tester directement le produit qui vous intéresse en magasin.