Daf
Costa Rica Mobile Web Design | Quazar
Our Solar System — An experiment with CSS3 border-radius, transforms & animations.
Mobile
116: Lesnar vs Carwin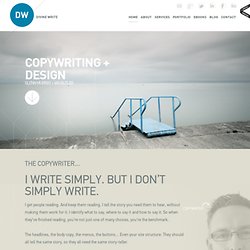 I get people reading. And keep them reading. I tell the story you need them to hear, without making them work for it. I identify what to say, where to say it and how to say it. So when they've finished reading, you're not just one of many choices, you're the benchmark.
Silver Pistol :: Web Design, Development, Copy & SEO
Lois Jeans | Spring Summer 2011