ENG - ICT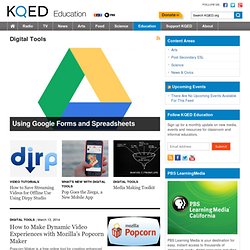 Digital Resources for Teaching About Media
How to Create an Interactive Image with Thinglink Thinglink is an online tool that lets you annotate images with text and media. It's a simple, easy to use tool that can help you transform a single still image into a rich source of information.
Vocabulaire 2010 des techniques de l'information et de la communication (tic) - A B C D - Curiosphère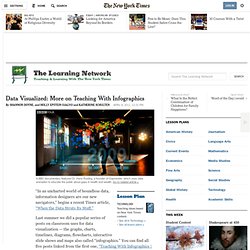 A BBC documentary featured Dr. Hans Rosling, a founder of Gapminder, which uses data animation to educate the public about gaps in health and wealth. Go to related article » "In an uncharted world of boundless data, information designers are our new navigators," begins a recent Times article, "When the Data Struts Its Stuff." Last summer we did a popular series of posts on classroom uses for data visualization — the graphs, charts, timelines, diagrams, flowcharts, interactive slide shows and maps also called "infographics." You can find all five posts linked from the first one, "Teaching With Infographics | Places to Start."
For those who don't know me, I'm a researcher for BBC Research & Development. For the last fifteen months I've been on attachment with BBC Scotland learning about how R&D interfaces with production divisions. Prior to my attachment I worked closely with Ian on Backstage events such as the Edinburgh Un-Festival and Over the Air so now I'm back in the fold I've been asked to work with a small team on the closedown and migration of BBC Backstage. A few weeks have passed since the announcement that Backstage is due to close. It's taken a while to get up to speed but recently we've really started to get a clear idea on what we need to do to close down Backstage in a way that preserves its legacy and continues to support its community.
Fabrice Fontaine (watcherman) sur Twitter
E B (Tice_anglais) sur Twitter
rthibert (rthibert) sur Twitter
Connecting English (ConnectingEng) sur Twitter