ENG - ICT
Digital Resources for Teaching About Media. How to Make Dynamic Video Experiences with Mozilla's Popcorn Maker Popcorn Maker is a free online tool for creating enhanced web-based video experiences.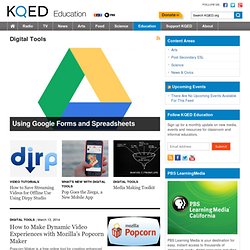 It is part of the 'Webmaker' set of tools from Mozilla that are designed to help everyone be able to make dynamic work on the web. 213475F.pdf (Objet application/pdf)
EUROPE
Vocabulaire 2010 des techniques de l'information et de la communication (tic) - A B C D - Curiosphère. Data Visualized: More on Teaching With Infographics. A BBC documentary featured Dr.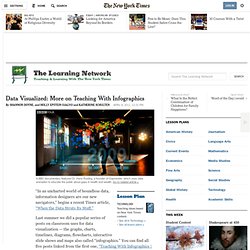 Hans Rosling, a founder of Gapminder, which uses data animation to educate the public about gaps in health and wealth. Go to related article » "In an uncharted world of boundless data, information designers are our new navigators," begins a recent Times article, "When the Data Struts Its Stuff." Last summer we did a popular series of posts on classroom uses for data visualization — the graphs, charts, timelines, diagrams, flowcharts, interactive slide shows and maps also called "infographics." You can find all five posts linked from the first one, "Teaching With Infographics | Places to Start."
BBC Learning - Open Lab - About. Fabrice Fontaine (watcherman) sur Twitter. E B (Tice_anglais) sur Twitter. Rthibert (rthibert) sur Twitter. Connecting English (ConnectingEng) sur Twitter.
---