Fashion & beauty ^^
Good food is always one of my top priorities whenever I travel, so on my last day in Tokyo, I made sure to add another restaurant in my growing list of Japan "musts". The restaurant is called Mercer Brunch, located at Roponggi. It's a good thing that Tricia and I are both foodies so even if Roponggi […] More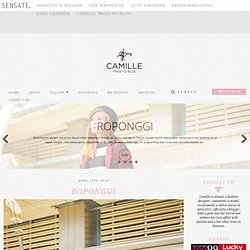 Mellow Mayoness
Nos conocimos en un lugar oscuro, sin ventanas, repleto de gente que se movía de aquí para allá con prisa, gritando y con el estrés como denominador común – aka Mercedes-Benz Fashion Week Madrid –, sin embargo ahí estaban ellas, las creaciones de Après Ski como un soplo de aire fresco. Y me enamoré, sí, me enamoré repentinamente, como nunca antes lo había hecho y como lo he ido haciendo en cada una de las nuevas colecciones de la marca, Primavera-Verano 2014 inclusive.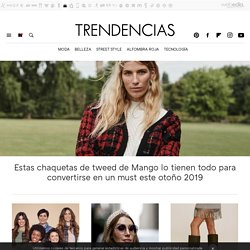 My boss had a moving rummage over the past weekend and having been an avid collector of vintage trinkets and lots of dinnerware, I inherited a set! I don't cook very much anymore, but someday I will start it up again and when that happens, I'll at least have this very pretty set for my guests. I somehow convinced him that he was going to love this movie. Bachelorette is one of my favorites and is totally underrated. I think I discovered it last year with my girlfriends last summer and while I loved it, he did not. My coworkers and I got a DJ set by Questlove on Saturday night at the Mezzanine and it was pretty rad.
Yow Yow!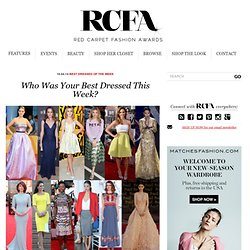 Jennifer Lopez was spotted outside FOX studios ahead of the 'American Idol Season 13: Top 6 To 5′ elimination show on Thursday (April 17) in Los Angeles, California. Wearing possibly her shortest look yet, the judge donned a Rachel Zoe Pre-Fall 2014 grey tunic dress with black fringe trims. Perhaps in a bid to counter the minuscule hemline, the singer styled the look with Gianvito Rossi over-the-knee black suede boots, but she's fooling no one. I mean, that dress must barely cover her behind. Thankfully, she's seated behind a table for the majority of the show. A Kohl's watch and plenty of customary JLo bling accessorized her look, with a quiffed updo providing the finishing touch.
(Stone Cold Fox gangster crop, Reformation silk shorts, Manebi checkered espadrilles, Goyard shoulder bag) I just really love the concept of Thermal as a place name. So this was one of the windier airports turned carnivals I've been to on a Saturday.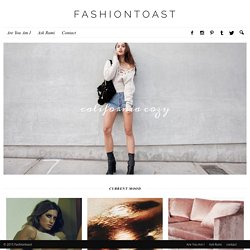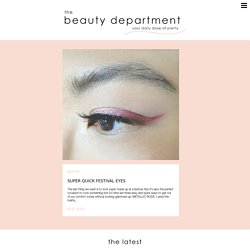 We love a good DIY, and we particularly love a DIY that includes flowers. Saw one of these floral ribbons at a retail store the other day. It was way too overpriced for my liking so of course we decided to create a version you can make yourself for about $2.