Software & related stuff
USB Safeguard Encrypts Portable Flash Drives, Securely Deletes Files
Interesting program. I like it for use on a few files (like a dozen or so files) but entire drive encryption with this program is not the best solution for my needs. I use a thumb drive to keep photographs on it and with me at work. I downloaded the program, dragged it to my drive, clicked enter, entered my desired password, then selected the entire contents of my drive to be encrypted. After a half-hour it encrypted all my files and securely deleted/wiped the unencrypted copies still on the drive.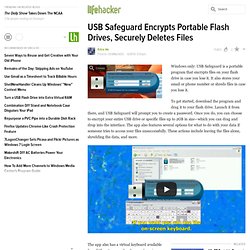 Privax - Protecting Your Online Privacy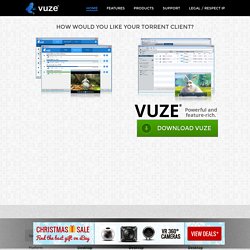 "Total ease of use" -IGN "Glorious full screen HD" -Sunday Times "A potent new offering" -Engadget Why Vuze is the best app to download torrents Vuze Bittorrent Client
Free Hide IP - The Best Free Privacy Protection Software
Note: Please hide your IP address responsibly! Free Hide IP is supposed to be used in a responsible manner for legitimate purposes only. There is nothing wrong with trying to keep your IP address private for the right reasons.