Parent Tech
Tech Savvy Mama
Mommy Tech Blog Online | Technology Blog for Mothers
Mom Central Technology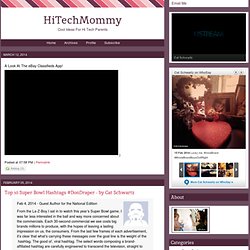 HiTechMommy
OK - Here's a bunch of stuff for the holiday's! Mashalot Check it - there's a great new app called Mashalot that's the ultimate shopping resource. It's the ONLY social network dedicated to shopping and will let you build gift lists and share items you want or have purchased with family and friends. You can even tag items and see what's trending locally as and if there's any great local deals. It will eliminate the stress of shopping and let you focus on more important things for the holidays.
The Well Connected Mom
Mom Technology — Simplifying Life
LittleTechGirl.com | A Tech Geek Mom's Nerd Paradise
Tech Up a Birthday Party Yesterday we hosted a party at our home for our son's 3rd birthday. We decided on a "Little Man" themed bash, which is all the rage these days, because it was so fitting for our little guy's personality.
TechLovingMom.com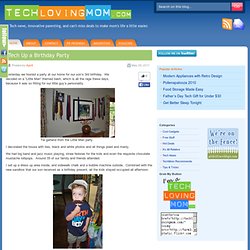 MyGeekDaddy
One of the challenges I typically have when creating new reports is making sure it can be used as many ways as possible. One of the toughest is giving a report the flexibility for a date range selection but also being able to use it as a scheduled report. This post will show one way to do both. Normal Date Selection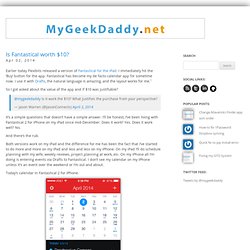 Tech Dad Central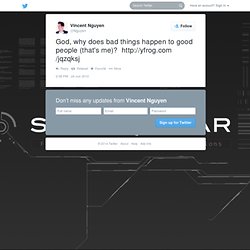 Vincent Nguyen: God, why does bad things h
Language: English Bahasa Indonesia Bahasa Melayu Dansk Deutsch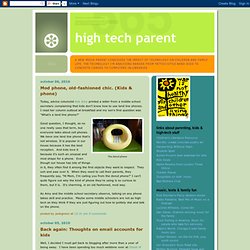 High Tech Parent
When teen-agers are online they use the time to develop friendship and to gain knowledge on subjects that interest them, according to a significant new study funded by the MacArthur Foundation that was released in November. "It might surprise parents to learn that it is not a waste of time for their teens to hang out online," said Mizuko Ito, University of California, Irvine researcher and the report's lead author. "There are myths about kids spending time online – that it is dangerous or making them lazy.
Year-end lists are a necessity of life and as Cars.com just announced its finalists for the Best of 2014 award I thought it a good time to reflect on the cars I drove this past year in terms of family life. Now, this post came about when I started compiling a list of cars I drove this year from my calendar. The list of some 74 cars is below. These are vehicles I actually drove home for at least one night. So, cars I drove at rallies, on tracks or on trips aren't all listed...like the SRT Viper. But which ones of those that I did park in my driveway were the biggest turn-ons as a dad of two young kids?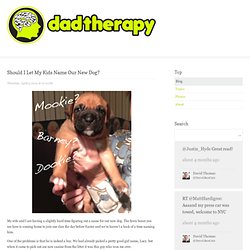 Dad Therapy
HighTechDad Blog - A blog about gadgets, software, hardware, tec
Many people have smartphones and even more have cellular phones, but most of us are locked into lengthy contracts in order to get data and voice services. A relatively new company launched in October of 2013, Scratch Wireless aims to provide smartphone services to those who don't want contracts, but who also want to minimize the amount they pay, ad hoc, for voice and data. In fact, you could potentially never have a mobile bill, even for text and voice.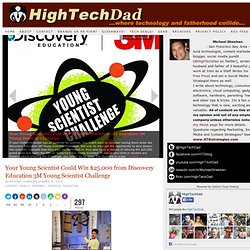 GeekDad
Ok, have you ever had a friend not return a book? How about a power tool? A CD? I know I have! I can't tell you how much it burns my britches to realize that one of my favorite books was left behind. In the past four years I have moved four times.
The Uncommon Parent