Mommyna77
Pamela Schmitt
I am fun to be with and easy to Love.
Ancient..History,Magic,Spells,World
learning, languages, body and mind
When I asked Alex what we should say about this soothingly refreshing beverage, he responded that we should call it a "delicious summer treat."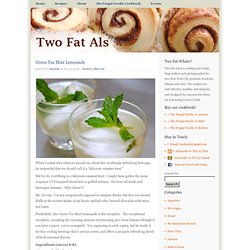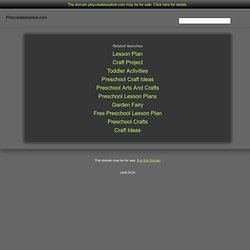 L and I have been making our own puzzles! I'm kind of addicted to them at the moment, so I plan to make many more! They are so easy, and L can help with a few of the steps.
Play Create Explore: Homemade Puzzles
Rednecks Blow Up House With Cannon Video
Measuring The Impact Of FaceBook on Vimeo
Cultiver - Grow your own !
Magical and occult stores
Cloud Computing for dummies
P2P & Grid/Cloud computing
Cloud Computing for dummies
The Marihuana Tax Act of 1937 , Pub. 238, 75th Congress, 50 Stat. 551 (Aug. 2, 1937) was a United States Act that placed a tax on the sale of cannabis . The act was drafted by Harry Anslinger and introduced by Rep. Robert L. Doughton of North Carolina , on April 14, 1937. The Act is now commonly referred to using the modern spelling as the 1937 Marijuana Tax Act. This act was overturned in 1969 in Leary v.
Marihuana Tax Act of 1937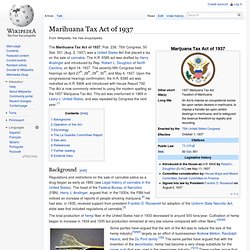 Therapeutic Psychedelics and Drug Policy
Facebook founder donates to California marijuana vote
8 October 2010 Last updated at 22:45 ET Mr Parker joined Facebook in 2004 and worked as the company's first president Facebook co-founder Sean Parker has donated $100,000 (£62,000) to support the US state of California's ballot measure to legalise marijuana.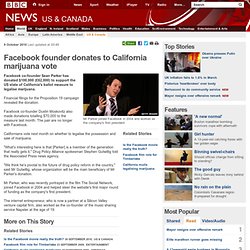 Cannabis : Histoire, Légalisations, Remises en question
Danger ! Drug Induced Out Of Body Experience
Pheonix_Tattoo_by_zachlost
treeoflifetattoo
moon_tattoo_by_llamachamaboat