Matlab
MathWorks United Kingdom - MATLAB - The Language of Technical Computing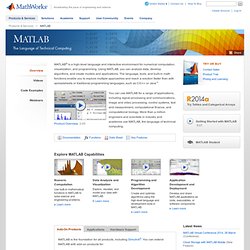 MATLAB® is a high-level language and interactive environment for numerical computation, visualization, and programming.
Arun Chauhan: Presentations
Declarative Parallel Programming Partial Globalization of Partitioned Address Spaces for Zero-copy Communication with Shared Memory, December 21, 2011, IEEE International Conference on High Performance Computing (HiPC), Bengaluru (Bangalore), India. Effective (Parallel) Programming for the Masses: Optimizing High-level Languages, October 28, 2011, Computer Science Colloquium, Purdue University, Purdue, Indiana.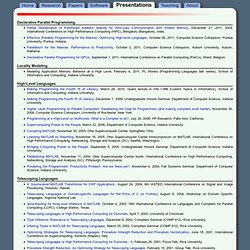 GNU Octave is a high-level interpreted language, primarily intended for numerical computations. It provides capabilities for the numerical solution of linear and nonlinear problems, and for performing other numerical experiments.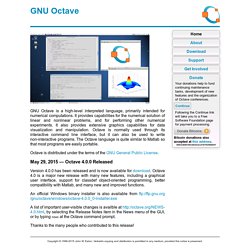 The Haskell Programming Language