Matlab
MathWorks United Kingdom - MATLAB - The Language of Technical Computing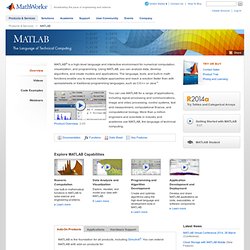 MATLAB ® est un langage de haut niveau et un environnement interactif pour le calcul numérique, la visualisation et la programmation.
Arun Chauhan: Presentations
<em>You will need to enable Javascript to see the navigation menu.</em> Declarative Parallel Programming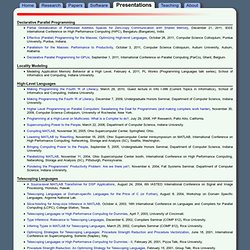 GNU Octave is a high-level interpreted language, primarily intended for numerical computations. It provides capabilities for the numerical solution of linear and nonlinear problems, and for performing other numerical experiments.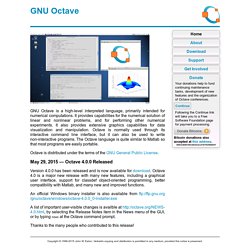 From HaskellWiki