Photography DIY
Czech photographer Hana Vojackova was drawn to images of mermaids but she noticed that the common concept of mermaids lacked connection to the real and present world. She began a multi-country journey where she "[looked] for local girls who felt a bit different or special. Influenced by the places, the cultures and the girls' real lives, she created narratives that she then staged for the tableau photographs"# So far Hana found mermaids in Sicily, Czech Republic, Germany, Portugal, England & Iceland. Click to continue ›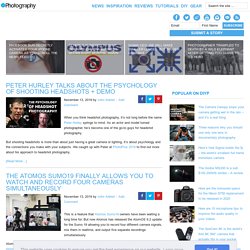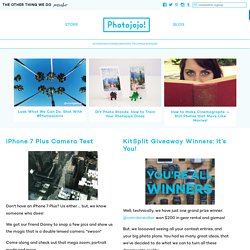 Stacks on stacks of bulky external hard drives are so 2013. Meet the bulk-free Nifty MiniDrive! It'll hold a microSD card flush inside your Macbook, adding simple, fast, nearly invisible extra storage space for your photos and other files.
The Amazing Photojojo Archives
Long Exposure 2011 - Worth1000 Contests
Hi friends! After a few days of being really sick i finally feel good enough to stare at the computer again and share this DIY. Somewhat recently my camera bag was stolen (luckily JUST the bag, not my camera) and I was bummed since I would have to re-buy but I also saw it as an opportunity to get a better (read: cuter) one. I often would not bring my camera places because I didn't want to carry around a camera bag with my purse and whatever else.. Either that or wrap egg crate or scarfs around my camera and stuff it in my purse. Neither were cutting it for me.
vanilla & lace: DIY camera purse/bag