Fun Activities
Videos
Inspired Entertaining: DIY Chalkboard Wine Glasses - StumbleUpon. Last month I got an email from one of those "deal of the day" websites featuring a very cute set of wine glasses with chalkboard stems from a company called Chalkboard China.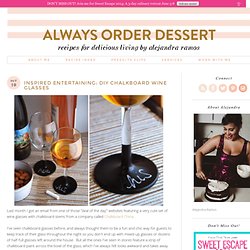 I've seen chalkboard glasses before, and always thought them to be a fun and chic way for guests to keep track of their glass throughout the night so you don't end up with mixed-up glasses or dozens of half-full glasses left around the house. But all the ones I've seen in stores feature a strip of chalkboard paint across the bowl of the glass, which I've always felt looks awkward and takes away from the beauty of the wine or beverage in the glass.
Knit a Sweater, Help a Penguin in Need. Update!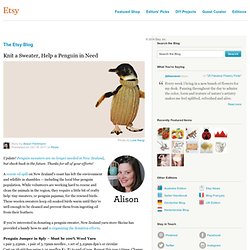 Penguin sweaters are no longer needed in New Zealand, but check back in the future. Thanks for all of your efforts! Incognito cowl - Knitty: Winter 2009 - StumbleUpon. Mellow version: With smaller circular and CC1, loosely cast on 56[60, 64] st.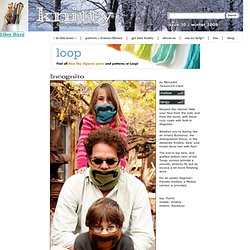 Place marker and join, being careful not to twist. Knit 9 rounds. Switch to larger circular and MC, purl 1 round. Knit rounds even until cowl measures 7[8, 9] inches from purl round. Knitting Pattern PDF Owl Toy Knit Your Own Owlet by NattyKnits. Knit your own little toy owl from this PDF knitting pattern of my original design.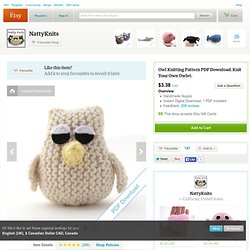 This is a quick and easy project and an addictive knit. It's fun to knit more than one! FINISHED SIZE: Approximately 3" tall. The knitting pattern PDF is available for immediate download from Etsy, following your purchase.
---