US internal politics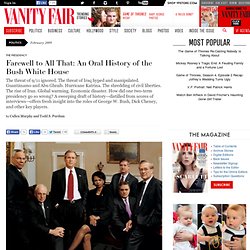 January 28, 2003 Bush delivers his State of the Union message and continues to make the case for war with Iraq. The speech includes the assertion, later shown to be based on a crude forgery, that Saddam Hussein has "recently sought significant quantities of uranium from Africa."
[2009] An Oral History of the Bush White House | Politics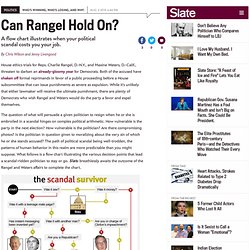 [2010] A flow chart illustrates when your political scandal costs you your job. - By Chris Wilson and Jenny Livengood
House ethics trials for Reps. Charlie Rangel, D.-N.Y., and Maxine Waters, D.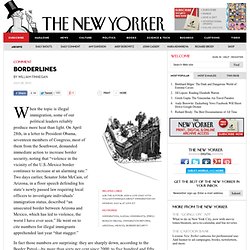 [2010] The real numbers on illegal immigration
When the topic is illegal immigration, some of our political leaders reliably produce more heat than light.
[2010] The conservative mission to destroy the Constitution in order to save it. - By Dahlia Lithwick and Jeff Shesol
One midwinter night in 2008, Senator John Ensign, of Nevada, the chairman of the Senate Republican Policy Committee, was roused from bed when six men entered his room and ordered him to get up.
[2010] Inside C Street, Washington's frat house for Jesus
[2010] The GOP's Dirty War | Rolling Stone Politics
[2010] Coal's Toxic Sludge | Rolling Stone Politics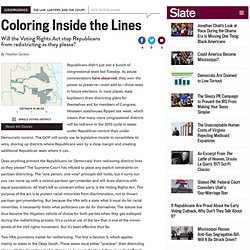 Illinois 4th District
[2010] Will the Voting Rights Act stop Republicans from redistricting as they please? - By Heather Gerken
The Most Gerrymandered Congressional Districts
[2010] Law lab - The Boston Globe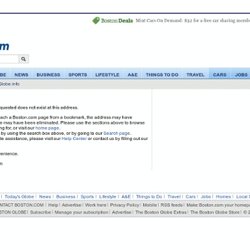 Page not found Sorry, the page you have requested does not exist at this address. If you are trying to reach a Boston.com page from a bookmark, the address may have changed, or the page may have been eliminated.
On February 10th, an eclectic assortment of conservatives streamed into a ballroom in Washington to hear Rick Santorum speak. One woman handed out packages of Government Cluster Fudge ("Cut through the ' RED TAPE ' and order today!").
[2012] Rick Santorum vs. Mitt Romney: Can the G.O.P. save itself?