Sites à vocation encyclopédique
Encyclopedia of Life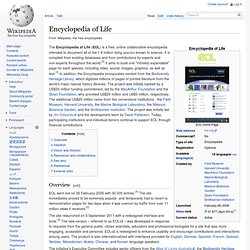 The Encyclopedia of Life (EOL) is a free, online collaborative encyclopedia intended to document all of the 1.9 million living species known to science. It is compiled from existing databases and from contributions by experts and non-experts throughout the world.[2] It aims to build one "infinitely expandable" page for each species, including video, sound, images, graphics, as well as text.[3] In addition, the Encyclopedia incorporates content from the Biodiversity Heritage Library, which digitizes millions of pages of printed literature from the world's major natural history libraries.
Un nouveau pas vers la connaissance universelle (2) - Miscellané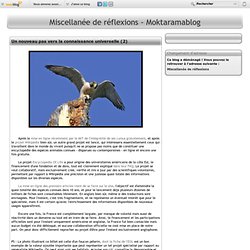 Après la mise en ligne récemment par le MIT de l'intégralité de ses cursus gratuitement, et après le projet Wikipédia bien sûr, un autre grand projet est lancé, qui intéressera essentiellement ceux qui travaillent dans le monde du vivant puisqu'il ne se propose pas moins que de constituer une encyclopédie des espèces animales connues - disparues ou contemporaines - en ligne et encore une fois gratuite.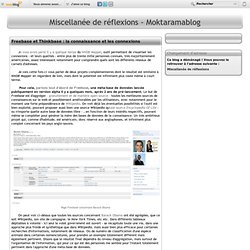 Je vous avais parlé il y a quelque tempsduNNDB Mapper, outil permettant de visualiser les connexions - et leurs qualités - entre plus de trente mille personnes connues, très majoritairement américaines, assez intéressant notamment pour comprendre quels sont les différents réseaux de carnets d'adresses. Je vais cette fois-ci vous parler de deux projets complémentaires dont le résultat est similaire à NNDB Mapper en regardant de loin, mais dont le potentiel est infiniment plus vaste même à court terme.
Freebase et Thinkbase : la connaissance et les connexions - Misc
MSN Encarta Online
Encyclopedie Quid - Cartes de France - Cartes du monde
patrimoine